February 21, 2017 | Posted in Advice, Job Board, Job Posting, Podcast | By Angela Copeland
Episode 123 is live! This week, we talk with Albert Qian in Los Angeles, CA.

Albert is the Founder and Community Manager of Albert's List. Albert's List is a Facebook jobs community with over 20,000 members. Albert's List helps both new graduates and seasoned professionals find meaningful work, and connect to other professionals.
On today's episode, Albert shares his tips on using job boards effectively, evolving your personal brand, and how to be an expert at networking.
Listen and learn more! You can play the podcast here, or download it on iTunes or Stitcher.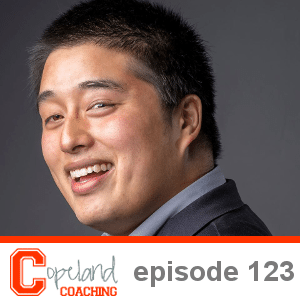 To learn more about Albert and Albert's List, check out the Facebook group here: https://www.facebook.com/groups/125930820922472/. You can also follow Albert on Twitter at @albertqian.
Thanks to everyone for listening! And, thank you to those who sent me questions. You can send your questions to Angela@CopelandCoaching.com. You can also send me questions via Twitter. I'm @CopelandCoach. And, on Facebook, I am Copeland Coaching. Don't forget to help me out. Subscribe on iTunes and leave me a review!
February 13, 2017 | Posted in Informational Interviewing, Interviewing, Job Posting, Newsletter | By Angela Copeland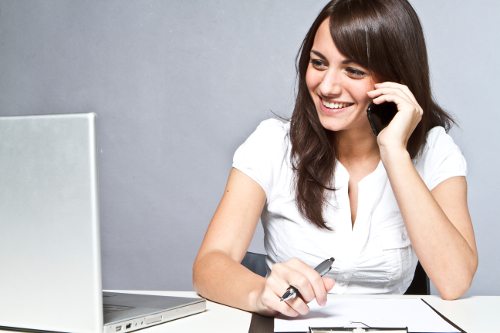 You know the drill. "If you're interested in a job, apply on our website. If you're a good fit, we'll call you." That's what the company's telling us anyway.
So, what's wrong with this approach? And, what should we really be doing?
This is a great question. The first thing that's "wrong" is that applying online almost never works – really. There's a good chance the applicant tracking system (the online website) the company uses doesn't work. It's not the company's fault. They're probably relying on a third party product they purchased to help them to manage their hiring process. But, when you put your resume into one of these systems, there's a pretty slim chance that it will make it to the hiring manager. And, even if it does, there's a smaller chance the hiring manager will select you.
Why is that? Well, when a hiring manager is hiring, they try to think of someone they already know. Or, they may ask around to find a friend-of-a-friend. They're definitely not going to look at online applications first.
So, if you don't know the hiring manager already, what can you do? I often advise job seekers to find a way to connect to the hiring manager. Perhaps you reach out to them on LinkedIn. Or, maybe you find their email address and send them a note.
As you can imagine, reaching out to a total stranger can be a scary thought. I often hear questions like, "Won't I scare the hiring manager away?" This is a good question, and in all honestly, it's possible that you might. But, let's consider this.
The hiring manager may never learn your name otherwise.
You could be just who the hiring manager was looking for. And, they may be grateful that you reached out.
The hiring manager may network in the same way. Being a competitive job seeker may be the way they became the boss.
Nobody has ever not been hired because they were too excited about a job.
What do you really have to lose?
So, let's look at it this way. What's the worst thing that could happen? The worst thing that could happen is…. Wait for it…. Your email is ignored.
Yep. Almost always, the worst case scenario is that the hiring manager ignores you. Is it because you "scared" them away? Probably not. It's more likely that:
They were busy.
They misplaced your email and forgot to respond.
They gave your application to HR, and asked them to add you to the list for consideration (but never emailed you to tell you).
You weren't a good fit for the role.
Picture this: You're a perfect fit for a job. You are so excited that after you apply, you reach out to the hiring manager directly via email. You send a killer cover letter about how excited you are about the role, and you attach your resume.
In this example, what are the chances that the hiring manager responds by thinking, "Man, that person is the perfect fit. I mean, their resume is just what we were looking for. And, they're super excited about the job. And, they're proactive too. But, no. Let's not interview them. It's totally weird that they sent me an email. I'm sure we can find another equally qualified candidate in the stack of applications from the internet."
I'm exaggerating, but you get the idea. The chances that this occurs is slim.
So, get your courage together and test out contacting the hiring manager directly. You'll show that you're excited, qualified, and proactive – all great qualities to have when you're interviewing for a job.
I hope these tips have helped you. Visit CopelandCoaching.com to find more tips to improve your job search. If I can be of assistance to you, don't hesitate to reach out to me here.
Angela Copeland
@CopelandCoach
December 5, 2016 | Posted in Advice, Job Posting, Newsletter | By Angela Copeland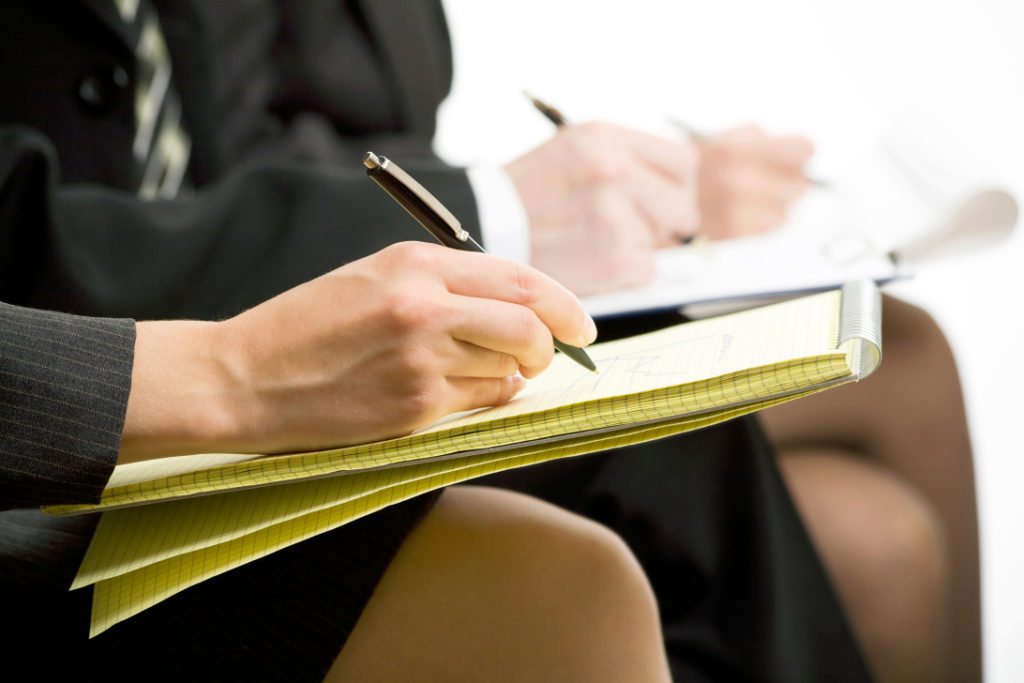 I don't know about you, but the past few weeks have been a whirlwind for me! Thanksgiving travel, gift shopping, and annual holiday parties have been taking center stage.
But, the weeks between Thanksgiving and the New Year isn't the time to give up on your job search yet. Employers are still hiring. Here's proof. In just the past week, a number of different hiring managers have reached out to me about specific job openings they are looking to fill.
And, because I received a number at the very same time, I wanted to send a few of them to you. If you're interested in these jobs, be sure to apply. If you know someone who might be a good fit, please forward my email.
And, you should note — for a few of these positions, there is more than one job available (this is true of the FedEx role and the Orlando Utilities Commission role). There are also a few where there's more than one job available at the organization. So, be sure to look at their other jobs online too.
Check out these jobs, and apply online! And remember, just because you may not meet every single criteria for a job, you can still apply. If you think you can do the work, don't count yourself out because you have less experience or a different degree. Put your name in the hat and apply!
Senior Business Applications Analyst
FedEx, Memphis, TN
Under limited supervision, interacts with business partners and/or it staff to gather and document information related to requirements and/or software testing. Gathers information from multiple sources and independently sorts medium to high complexity business issues to recommend appropriate direction. Leads project activities through meeting facilitation, managing, project scope and communicating progress. Analyzes business processed and associates them to software deliverables. Develops and/or executes test scripts against requirements. Drafts and reviews documentation in compliance with the FedEx global development process. Develops and/or maintains a business model that reflects current processes and business rules. Provides and/or consolidate input to scoping and impact analysis for future deliverables. Mentors less sr. positions.
CLICK HERE TO APPLY ONLINE.
eCommerce Manager
Paladin Staffing, Sunrise, FL
Paladin is actively searching an eCommerce Manager to join an entertainment and event product company, with a portfolio of products that are featured on global tours, events and theatres, internationally! You will be building and managing the digital ecosystem for all products and 3rd party sellers (think Amazon), including digital merchandising, data analytics and integrating eCommerce strategy into the digital marketing initiative! This is a great opportunity to take that next step in your career!
CLICK HERE TO APPLY ONLINE.
Senior Account Representative
Orlando Utilities Commission, Orlando, FL
Serve as liaison to OUC's key major commercial accounts and large commercial accounts, providing recommendations of service options, addressing and coordinating all energy-related services offerings. Establish and maintain personalized customer-focused relationships to support account issues and needs, provide technical assistance, and facilitate account project and business opportunities related to OUC services and programs.
CLICK HERE TO APPLY ONLINE.
Senior Account Manager
Digital Marketing, Oden, Memphis, TN
The Senior Account Manager is comfortable with web technologies and has a solid understanding of digital marketing with a focus on delivering optimal user experiences. In this role, you will be an active contributor to our team's strategic recommendations to best achieve our clients' business objectives. You'll also structure and prioritize our clients' ongoing needs, and organize the internal team to meet those needs. You will work directly with information architects, designers, and developers to create and implement strategies for enhancing and extending clients' web platforms and properties, and will be responsible for communicating technical work clearly with team members and client stakeholders.
CLICK HERE TO APPLY ONLINE.
Account Manager
Brooks Bell Interactive, Raleigh, NC
Account Managers are responsible for managing the relationship and success for high profile corporate clients and supporting the Director, Account Management and Clients teams in all program initiatives. They work with the client team, executive team, creative teams, developers, analysts and project managers to ensure that all program deliverables are completed accurately, on-time and with an overall quality that exceeds client expectations.
CLICK HERE TO APPLY ONLINE.
Media Planner
Elite SEM, Atlanta, GA
The Digital Media Planner builds and present media recommendations and are responsible for managing all day to day digital media strategy, planning/buying activity for assigned account(s). The Digital Media Planner collaborates with the Display/Media team and other digital channels (SEM, SEO, Mobile, and Social) in a fast-paced, results oriented environment. This role will report into the Director of Performance Display.
CLICK HERE TO APPLY ONLINE.
I hope these tips have helped you. Visit CopelandCoaching.com to find more tips to improve your job search. If I can be of assistance to you, don't hesitate to reach out to me here.
Angela Copeland
@CopelandCoach
November 7, 2016 | Posted in Job Posting, Newsletter | By Angela Copeland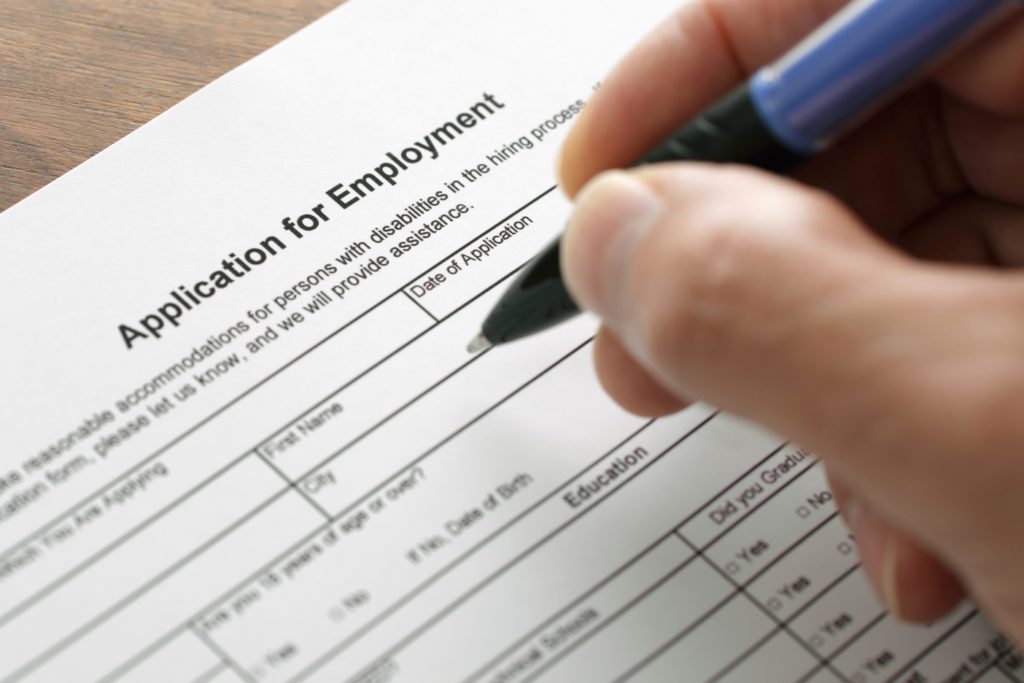 I'm certain I'm going to get negative feedback for saying this, but I just have to. Every day (and I really mean every day) I spend at least an hour trying to convince job seekers to do something that seems completely crazy — apply for a job.
Why does it seem crazy? It seems crazy to apply for certain jobs because the job seeker's work history doesn't match up 100% with the employer's job description. The job seeker is convinced that they won't be considered and it will be a big waste of time (and possibly embarrassing).
So, why would I encourage someone to apply for something that they are clearly not qualified for? I encourage them to apply because they CAN DO THE JOB!
Our educational history and experience are both important. But, do you know what's more important than which degree you have? That you can do the work. Seriously.
Employers create job descriptions in the most random ways. When I was a hiring manager, I studied job descriptions for other similar positions (to the one I was hiring for). I did my best to compile all the good parts of the other job descriptions I studied. I wanted to be sure the job description was perfect, and that I didn't leave anything out. I was going to ace that assignment. I'm 100% certain that in the process, I came up with a wish list of qualifications that was a mile long. Did it mean that I wouldn't consider anyone who couldn't stand up to all my wishes? No. It was just that – a wish list. It would have been unreasonable for me to expect a candidate to have all those qualifications and I knew it.
Here's another real life example to demonstrate this point. I recently heard from an employer who is looking to fill a super interesting role. We're talking fun work, impressive title, great company. The job description is very comprehensive and is what I described above – a wish list. And, the employer knows it. They told me that they put out a long list of skills hoping to attract as many candidates as possible.
(Notice: They are trying to attract as many people as possible — not eliminate as many people as possible.)
I forwarded that great job to a few qualified people. I got an immediate response from multiple job seekers along these lines. "This looks awesome, but I'm not fully qualified to do it. Too bad I can't apply!"
Do you see what's happening here? We are assuming the company won't want to hire us, so we eliminate ourselves from the list of qualified candidates. Then, the company never even hears from us. They don't know we exist. We have taken ourselves out of the race (not the company).
Let's think of this in another way. I often say that looking for a job is a lot like dating. At this day in age, let's be honest — we've all tried online dating at one time or another. On sites like Match.com, singles are able to specify their preferences for things in a partner including age, height, hobbies, and musical taste.
But, if a dater comes across someone that seems interesting, they don't just ignore the profile when they're not a 100% match in requirements. They send the other person a message. They let the other person know they exist and that there was something about their profile that seemed interesting. Then, the other single (the one being contacted) can decide what they think. Their choice will depend on things like how important those qualities are to them (something you can't know from a profile).
Job descriptions are the same way. A company may toss in some random requirement that they don't really care about. If you don't apply, you'll never have the chance to be considered. If I could stand up on a table to shout this out, I would.
By not applying, you are not allowing the company to make their own decision about their interest level. You are making the decision for them. You are effectively telling them that you're not qualified to do a job you know you can do. 
Applying for a job often takes just a few minutes. It's not a huge waste of time. If you think you can do the job, take the time and submit yourself. If you are called for a job interview, it means that the company sees something in your background that's promising. And, they are flexible on their requirements (something you can't know from a job description).
If there was only one piece of job search advice I could give, it would be this: APPLY MORE! Put your hat in the ring. The more you apply for jobs you know you can do (whether or not you meet all the "requirements"), the more choices you will have in the end.
You are your own advocate — you are your own salesperson. Do your part and SELL YOURSELF!
I hope these tips have helped you. Visit CopelandCoaching.com to find more tips to improve your job search. If I can be of assistance to you, don't hesitate to reach out to me here.
Angela Copeland
@CopelandCoach
November 2, 2016 | Posted in Job Posting | By Angela Copeland
I've recently been sharing fewer jobs than in the past, but this particular position is really worth mentioning. It's at an agency named Oden located in Memphis, TN. If you're in the Memphis area (or would like to be in the Memphis area!), and you're a marketing and technology person, you should check this out. I've been incredibly impressed with Oden, and this is a great opportunity for someone.
Below is the entire job description. If you are interested, email Oden your resume and cover letter at resumes@oden.com.
Creative/Marketing Technologist
The Creative Technologist empowers enterprises to take advantage of advancements in technology that streamline processes, improve communications with internal and external stakeholders, and steer companies forward while driving revenue.
You will lead, inspire, and grow staff surrounding technology, sharing your knowledge across departments and helping position Oden as a leader in digital experiences. On a daily basis, you will be tasked with working as a technical lead with teams that include developers, strategists, creative leads, IA/UX designers, web and video producers, production artists, database engineers, and outside technical resources to ensure exceptional customer experiences.
The Creative Technologist's role is bridging ideas and technology.
Key Responsibilities
Lead solution evaluations with appropriate stakeholders in defining business, functional, and technical requirements to ensure tools and systems effectively enable operations.
Participate in client meetings where technology/development is discussed.
Assess requirements and explore feasibility and scope for projects.
Work closely with strategists, creative leads, and the broader project team to guide the execution of digital projects from an IA/UX and development perspective.
Provide system and application architecture guidance on project and client levels.
Provide ongoing management of live systems in collaboration with clients and internal and external partners.
Present to both internal and external audiences to help educate, inspire, and provide thought leadership on current and emerging digital technologies.
Qualifications
Bachelor's degree in business, computer science, management information systems, engineering, or equivalent work experience. MBA or graduate school experience a plus.
5+ years' ad agency or digital agency experience.
3+ years' management experience.
Minimum 3 years' experience developing applications using structured and/or object-oriented programming languages.
Minimum 3 years' experience developing web-based applications.
Minimum 3 years' experience implementing and customizing content management systems.
Demonstrated experience in designing and developing relational databases.
Experience and Skills
Experience delivering digital and marketing solutions in a B2B environment.
A deep understanding of modern web and mobile development along with an appreciation for compelling user experience and visual design.
Understanding of the strengths and limitations of current and emerging platforms.
Skill in business process workflow design, documentation, and technical implementation.
Problem solving, with sound judgment in complex situations.
Ability to provide strategic guidance and counsel to stakeholders in the assessment and development of existing and/or proposed processes and systems.
Self-motivation and proactivity; ability to work effectively with limited oversight and direction; attention to detail; organization skills; ability to manage resources, constituencies, projects of varying size, and multiple and competing priorities and deadlines.
Excellent written and verbal communication skills demonstrated through ease in presenting work and actively gathering feedback, both internally and with clients.
An enthusiasm for keeping up to date on emerging digital concepts and trends with the ability to translate that knowledge into actionable recommendations.
Expertise in various content management systems, digital platforms, online solutions, and middle-ware applications with a desire to maintain technical expertise and hands-on experience with cutting edge technologies.