March 28, 2017 | Posted in Advice, Networking, Podcast | By Angela Copeland
Episode 126 is live! This week, we talk with Marcia Ballinger in Minneapolis-St. Paul, MN.
Marcia is the Co-founder and Principle at Ballinger | Leafblad, an executive search firm focused on serving civic clients including foundations, non-profits, and higher education intuitions. She's also co-author of The 20-Minute Networking Meeting.
On today's episode, Marcia shares her secrets to getting and executing a 20-minute networking meeting successfully. If you're struggling with networking, this episode is a must listen!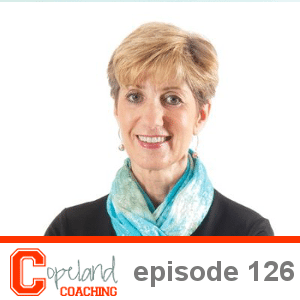 Listen and learn more! You can play the podcast here, or download it on iTunes or Stitcher.
To learn more about Marcia, visit her website at
http://www.ballingerleafblad.com/
, or check out her book,
The 20-Minute Networking Meeting
here:
http://amzn.to/2mYB3p2
.
Thanks to everyone for listening! And, thank you to those who sent me questions. You can send your questions to Angela@CopelandCoaching.com. You can also send me questions via Twitter. I'm @CopelandCoach. And, on Facebook, I am Copeland Coaching. Don't forget to help me out. Subscribe on iTunes and leave me a review!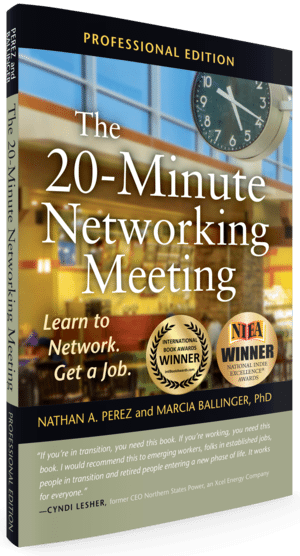 March 8, 2017 | Posted in Advice, Career Corner Column, Networking, Resume Writing | By Angela Copeland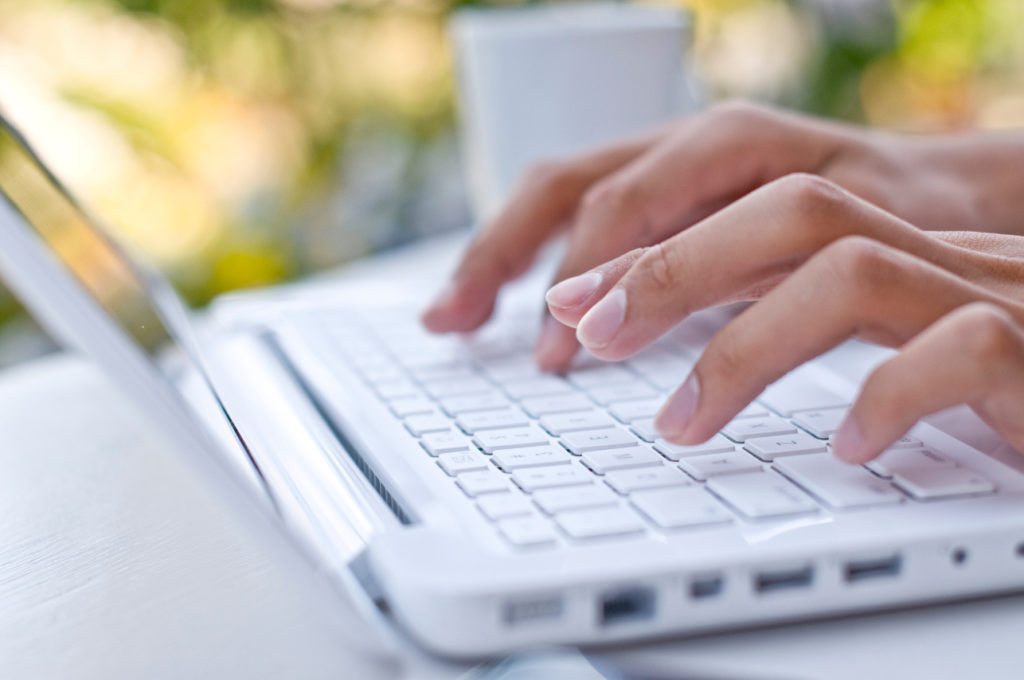 Whenever I meet with a new job seeker, I always ask the same question. "Where are you getting stuck in your search?" It sounds like a simple question, but it can shed quite a bit of light into what's going on.
One of the top struggles is having a resume that isn't well put together. Very often, the job seeker wonders what about their resume the hiring manager didn't like. They spend hours combing over the details, refining each word, trying to craft the perfect resume.
The way the job seeker presents themselves to a hiring manager on their resume does have a big impact on their results. First impressions really are important. For example, a typo in a resume can cause a hiring manager to automatically throw out a resume. The resume is a valid concern that really can impact job search results.
Although I believe this wholeheartedly, I reflect back on a friend. No kidding – he has a six-page resume. Have you ever heard of that being a good idea? On a number of occasions, I've volunteered to help him rewrite his resume.
But, can you guess what happens? Yep. Every time I start to reconstruct his resume, he lands a new job. And, not just any old job – he lands a great job, at a great company. It's happened so many times that I finally gave up on the long resume.
So, why is it that someone with a six-page resume isn't getting stuck in their job search? It's a great question, and it isn't as straightforward as it may seem. First, my friend has developed a specialized skillset. He's focused on being the best at one particular thing. So, when a hiring manager is in need of this particular skill, he's someone they think of.
But, what he's also done that's just as important, if not more so – he's always working to build and grow his personal professional network.
He takes the time to get to know the people he works with. In fact, I first met him at work, many years ago.
He spends time with colleagues. He meets their families. And, he flies around the world when they get married, just because he cares about them. On top of doing a good job at work, he does a great job outside of work, and people remember that.
Most of all, he doesn't rely on the internet to find his next job. He's built up his contacts over the years. If he wants to find something new, he will reach out to the people he knows in the industry. They know him. They trust him. And, they want him to work for them.
What's he's doing is that he's playing a different game than everyone else. He's taken his job search offline. It's a people game, rather than an internet game. Instead of optimizing his resume, he's optimizing his professional network. And, it's working!
Now, if only I could get my hands on that resume…
Angela Copeland is CEO and founder of Copeland Coaching and can be reached at CopelandCoaching.com or on Twitter at @CopelandCoach.
January 11, 2017 | Posted in Advice, Career Corner Column, Media, Networking | By Angela Copeland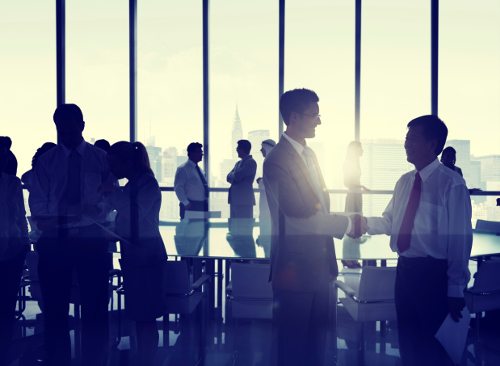 The title of this column sounds a little strange at first glance. But, if you've ever tried to make friends as an adult, you know this is a big deal. And, it's not just because it's important to have friends. The friends you have as an adult can have a major impact to your career.
Just last week, I met with a job seeker whose best friend helped him to land a job at a large, well-known corporation. The friend was by his side through the entire interview process, giving tips along the way. There's just absolutely no substitute for this.
The problem is, as children, friends are almost served up to us on a silver platter. First, we have friends from our homeroom class. When we begin to play sports or join scouts, we have friends there. In high school, there are extracurricular activities.
Even if you moved for college like I did, friends were provided. In fact, one of my best friends is someone I just happened to live down the hall from in our freshman year dorm in Upstate New York.
So, what are you to do when you've moved to a new place as an adult? Honestly, it can be tricky and it takes time. It feels more risky than as a child because you aren't guaranteed to spend much time together forming bonds with your new friends.
But, let's start with where to look. Great sources of new contacts are social groups and special interest clubs. To find these groups, look on sites like Meetup.com. They often share calendars of public events. You can also look up cooking classes, and dance classes. I've even signed up for a car repair class before. It's typically completely acceptable (if not normal) to show up alone. If you sign up for a group that has recurring meetings or classes, you'll be more likely to form longer lasting bonds.
Once you've found a few people you'd like to know better, make an effort to connect outside of the activity where you originally met them. Invite them for coffee, or beer. Ask them if they'd like to help organize a bowling or trivia team. The more you can schedule regular visits, the closer you're likely to become.
As an adult, one challenge you'll face with these steps is that many people are already booked up. This is normal and it becomes more normal the older you get. People only have so much free time and the more pre-existing commitments they have (such as children and a spouse), the less available they will be. Keep your eye out for other people who have also relocated to your city. They are much, much more likely to be facing the same issues you are and are struggling to find adult friends.
Taking the time to connect with others as an adult is not only fun and good for your social life, it will help you professionally, so don't give up – and know that you're not alone!
Angela Copeland is CEO and founder of Copeland Coaching and can be reached at CopelandCoaching.com or on Twitter at @CopelandCoach.
November 30, 2016 | Posted in Advice, Career Corner Column, Networking | By Angela Copeland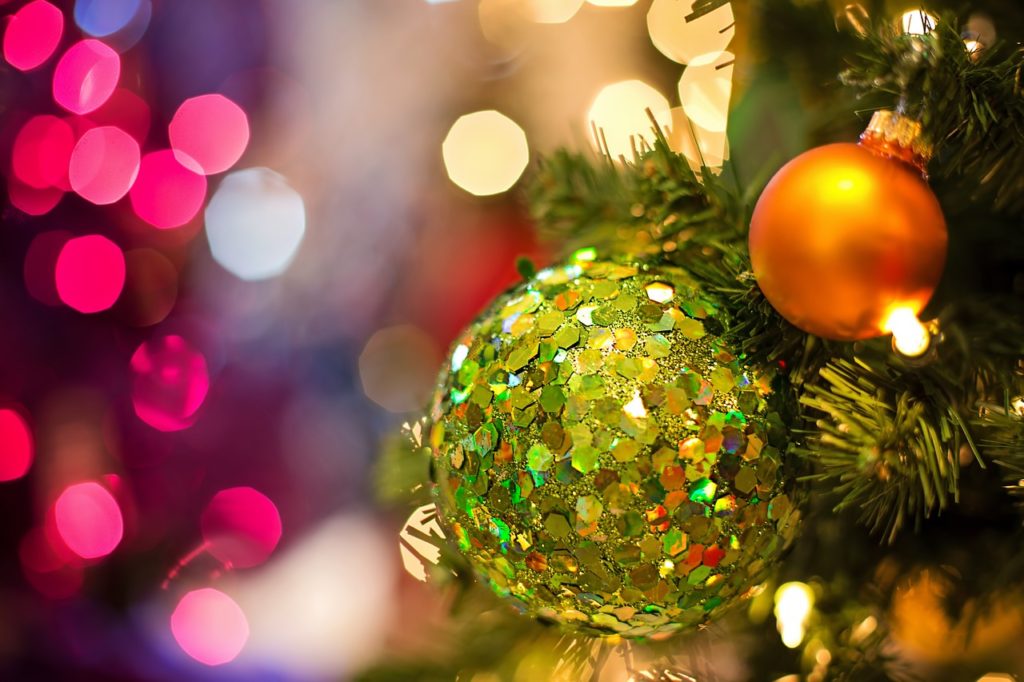 The holidays can be a difficult time in the life of a job seeker. Very often, things at work slow down a bit. We begin to consider what we would like to find in a new job, whether it's more money, a new position, or a better work-life balance. Unfortunately, the time between Thanksgiving and the New Year is also a slower time of year for hiring. Managers may go on vacation, and hiring may be put on hold for budgetary reasons.
But, the holidays can also be the perfect time to prepare for next year. Don't wait until January to begin your 2017 job search. And, if you've already started your search, don't slow down. Companies will put hiring back into high gear after the first of the year, and you want to be ready.
There are many areas where you can spend your time when searching. But, these specific activities will add the most value: your resume, your LinkedIn profile, and professional networking.
First, be sure your resume is up to date. It should include all of your recent and relevant work experience. Have a friend proofread it for both errors and readability. Once you are happy with it, save it as a PDF and email yourself a copy. This will allow you to always have a resume on hand to send to friends or professional contacts who offer to help you look for a job.
Then, update your LinkedIn profile to match your resume. Be sure that you are representing yourself in a way you're comfortable with, and that communicates your current career interests. Ensure you're using a current photo and include a short bio about yourself in the "summary" section. Connect to as many old friends and colleagues as possible. The more people you're connected to, the larger your reach will span on this professional social network.
Last, spend time during the holiday season building your in-person professional network. You can do this in a number of ways. First, take advantage of holiday parties and events. They will allow you to reconnect with those you haven't seen in a while. You might also want to send holiday cards or emails to your contacts. Take the time to learn about what's going on with each person, and to share what's new in your life. These personal connections are important not only to your immediate job search, but also in your career over your lifetime.
As you can see, there are a number of advantages to using the holiday season to prepare for your upcoming job search. You are often less pressured at work during this time of year. There's more time to work on personal goals, including your resume and LinkedIn profile. Plus, you have an opportunity to reconnect with so many of the special people in your life.
Using this time of renewal to focus on your future job will prepare you to be at the top of your game and the competition in the New Year.
Angela Copeland is CEO and founder of Copeland Coaching and can be reached at CopelandCoaching.com or on Twitter at @CopelandCoach.
October 26, 2016 | Posted in Advice, Career Corner Column, Interviewing, Media, Networking | By Angela Copeland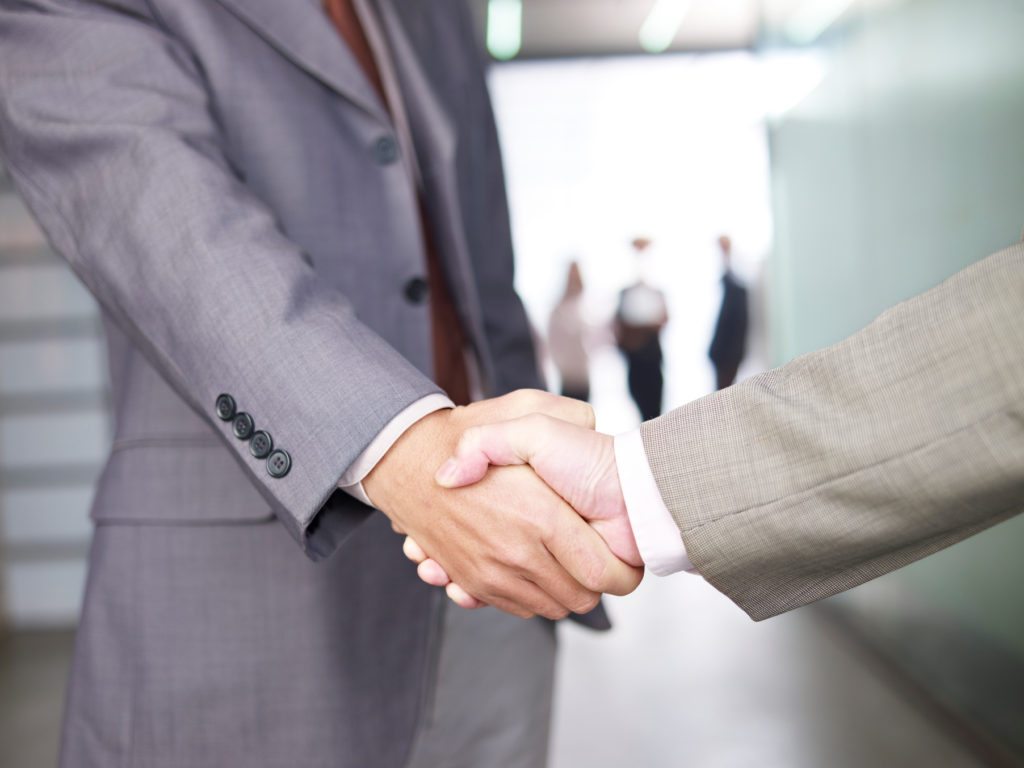 Sometimes, the devil really is in the details. This is especially true when it comes to the questions you ask when you're looking for a job. Asking the wrong question, or not asking the right question can get you into trouble when you least expect it. And, it can be tricky to know when to ask which questions.
There are a few good rules of thumb to follow. The first applies to networking. When you're meeting someone new, they want to get to know you first. They (in theory) have no specific ulterior motive, and they hope you don't either. When you meet someone at a networking event, avoid asking if they're hiring. Chances are good that they're not hiring, and if you ask this up front, you may send the message that you're not interested to get to know them unless they can give you something. But, do ask them if you can stay in touch. Ask for their business card. Ask to connect on LinkedIn. Ask to have coffee. Relationship building may eventually lead you down the path of a new job.
Another situation to be on the lookout for is when you find a job posted. You've found the perfect job at the perfect company. And, you've either found a great connection there – or you already have one. When you're reaching out about a specific job, be up front about it. A hiring manager will want to know that you'd like to be considered, so be sure to ask. Ask them if they have time to meet with you to discuss the position. Don't hint around and hope they'll get the drift. Be direct.
The most important place for questions is the job interview. It's truly amazing how much your questions can influence the outcome of an interview. First, have questions – lots of them. Having a long list of questions doesn't mean you have to ask all of them, but it does mean you'll have options to go to when it's your turn to ask questions. One of the primary complaints I've heard from hiring managers is that the candidate didn't ask questions. The hiring manager assumes the candidate isn't interested in the position (or worse, is lazy), while the candidate simply feels all their questions were answered during the job interview. Avoid this situation by asking a few questions at the end. But, keep your questions focused on the job. Do not ask questions that reflect an "all about me" attitude. Topics to stay away from include pay, vacation time, whether or not you can work from home, or anything else that isn't specific to the work itself. And, always ask about the company's timeline and what their expected next steps are.
As important as qualifications are, so are first impressions. The questions you ask will influence a hiring manager's decision. Fortunately, there's time to plan. If you draft your questions in advance and ask a friend for feedback, you'll be on your way to success.
Angela Copeland is CEO and founder of Copeland Coaching and can be reached at CopelandCoaching.com or on Twitter at @CopelandCoach.