April 19, 2017 | Posted in Advice, Career Coaching, Career Corner Column, Media | By Angela Copeland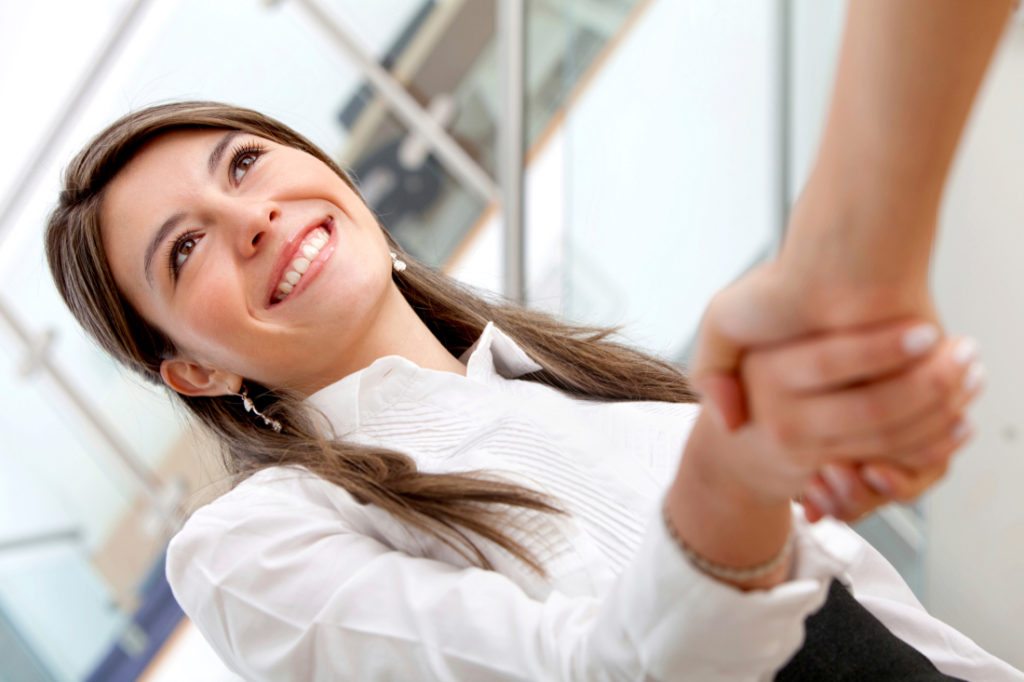 Loyalty is an important quality. It's what helps bind friendships and loved ones. It's what holds teams together. But, dare I say it – there are limits to loyalty.
Many of us were taught to be loyal to our companies. To some degree, this makes a lot of sense. We should all be truthful. We should keep trade secrets private. And, we should put in an honest day's work when we're there. We have a duty to be great employees each and every day.
In the past, loyalty at work also brought with it a number of great rewards. We could count on having a job every day. Job security was more of a given. Very often, hard work and commitment resulted in promotions and more money. And, years of service guaranteed a comfortable retirement. Putting the company's needs first meant putting our own needs first to some degree.
But, times have changed. Without putting blame on one side or another, it's fair to acknowledge that things are different in many modern workplaces. It's no longer unusual for a company to restructure and cut an entire department – with no notice. It's also not unusual for a company to look for outside talent to save the day when things are going wrong.
This new climate puts us at an increased risk of losing our job sometime during our career – no matter how great of an employee we may be. It also means the chances go up that we could be overlooked for an internal promotion. And, with the effort companies are putting into recruiting external talent, it means that we may also be overlooked for a pay raise along the way.
So, what can we do about this new environment? Well, first, keep being a great employee each and every day. You are your own personal brand. You don't want to be any less of a good employee just because times have changed and you are adjusting your ideas on loyalty.
Second, focus on your long term goals. Where do you want to be in five years? Where do you want to be in ten?
As you work to achieve your goals, observe whether or not your company is supporting those goals. If you are being overlooked for promotions and raises, pay attention. The company is sending a signal. For whatever reason, they are not aligned to your goals. Your future success is dependent upon your acceptance of this unfortunate fact.
Expand your network and begin searching for a company that does align to your personal goals. When you switch companies, you have a chance to renegotiate your salary and your title. Instead of getting a two percent raise this year, what if you could have a ten percent raise (or more)?
At the end of the day, keep yourself and your future in mind. Don't sacrifice yourself because you want to be loyal to an organization. If the organization needed to save money, their own loyalty would become much more optional.
Angela Copeland is CEO and founder of Copeland Coaching and can be reached at CopelandCoaching.com or on Twitter at @CopelandCoach.
March 27, 2017 | Posted in Advice, Career Coaching, Newsletter | By Angela Copeland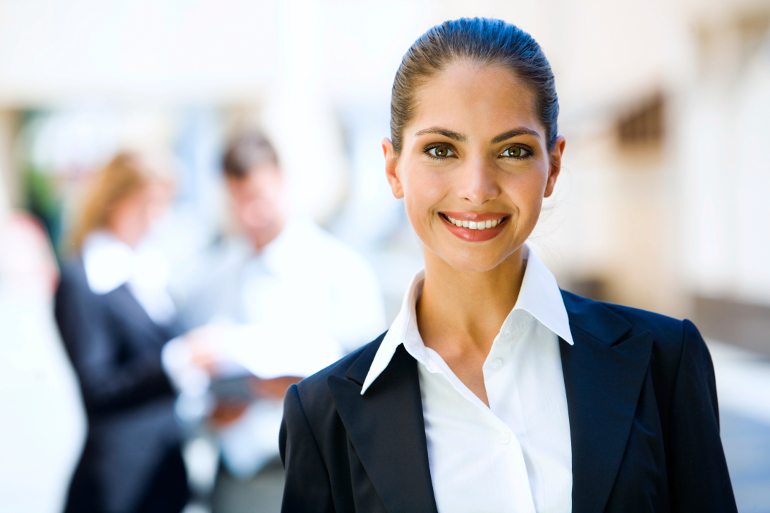 Wow, spring is really here! This weekend was so pretty. I hope you had a chance to get out and enjoy the beautiful weather.
This weekend, I was back at home. Last week, I traveled to Worthington, Ohio (a city near Columbus) to give a TEDx Talk about career success in the face of interference. Giving the talk was a huge accomplishment. Thank you to everyone who helped me prepare along the way!
I look forward to sharing the full talk with you very soon. When it's available, I will be sure to email you.
In the meantime, I want to touch on a related topic — measuring success. Someone recently asked me, "Angela, how do you measure the success of your work as a coach?"
It's an interesting question. If I were going the business route only, I'd probably just measure dollars and close rates. But, coaching is different. There are more layers to it. It's truly special. I get a chance to be part of the lives of individual people.
After I check the numbers, I look at a few things that are a little harder to quantify in Excel. First, I look at the success of my clients. Were they able to make the switch they were aiming for? Did they successfully rebrand themselves? Do they enjoy their new career? For those clients who prioritize salary, how much of a financial jump was the client able to make with their switch?
Then, I look at something I didn't expect to be thinking about when I started Copeland Coaching. I look at referrals. Surprisingly, most of my new clients come from current or former clients. They send me their friends, their family, and their colleagues.
On a number of occasions, I have had the chance to work with three members of the same immediate family — on three separate searches. I never in a million years expected that. It's a huge honor when this happens. An entire family is inviting you into their world, to help them get closer to their personal goals.
So, the long story short is: Was a client able to achieve their goals and transition into a better career? And, was the client happy enough to recommend the process to loved ones?
I'm very fortunate to work with my clients. I get to help play a small role and their future, and for that I'm grateful.
At the end of the day, success is something that's measured differently in each business or industry. Regardless of your situation, it can be good to occasionally take a step back and ask yourself what success looks like where you work. What can you do to constantly improve your results?
Although this is a simple question, it really got me thinking. And, I wanted to take a few moments to share those thoughts with you.
I hope these tips have helped you. Visit CopelandCoaching.com to find more tips to improve your job search. If I can be of assistance to you, don't hesitate to reach out to me here.
Also, be sure to subscribe to my Copeland Coaching Podcast on
iTunes
or
Stitcher
where I discuss career advice every Tuesday! If you've already heard the podcast and enjoy it, please consider leaving a review in
iTunes
or
Stitcher
.
Angela Copeland
@CopelandCoach
November 1, 2016 | Posted in Advice, Career Coaching, Podcast | By Angela Copeland
This week, I'm bringing you another bonus episode!
I was recently a guest on the Memphis Success Podcast with Darnell Reid. We talked some about my background, and the inspiration for Copeland Coaching. I want to share our conversation with you.
Listen and learn more! You can play the podcast here, or download it on iTunes or Stitcher.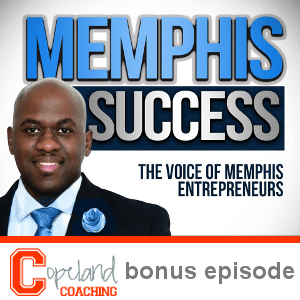 To learn more about the Memphis Success podcast, or Darnell Reid, visit www.memphissuccess.com.
Thanks to everyone for listening! I hope you've enjoyed this bonus episode.
If you have a question you'd like answered on a future Copeland Coaching Podcast, you can send your questions to Angela@CopelandCoaching.com. You can also send me questions via Twitter. I'm @CopelandCoach. And, on Facebook, I am Copeland Coaching. Don't forget to help me out. Subscribe on iTunes and leave me a review!
October 24, 2016 | Posted in Career Coaching | By Angela Copeland
Dear Friends,
Today is a very special day! I'm excited to share that Copeland Coaching has passed a big milestone. Copeland Coaching is THREE YEARS OLD!!!
It's been a fun, exciting, fulfilling journey. Thank you to everyone who has helped me out along the way. First, thanks to those who helped me setup the business. From help with my podcast to my company logo to putting together my office furniture, I couldn't have done it without you. Thank you for your help, and thank you for believing in me! 
To my clients, thank you for taking me along with you on your special journey. Helping you to find your purpose has been the most fulfilling work I've had the opportunity to do. Thank you for sharing your story with me. Thank you for letting me in. And, thank you for taking a risk to find your own true path. Thanks too for introducing your friends and family to me. I'm humbled every day when I receive referrals that weren't just sent from one person, but from multiple people. Thank you for your friendship.

This has been an awesome journey. I'm looking forward to even more exciting things in 2017. Stay tuned, and happy hunting!
Sincere thanks,
Angela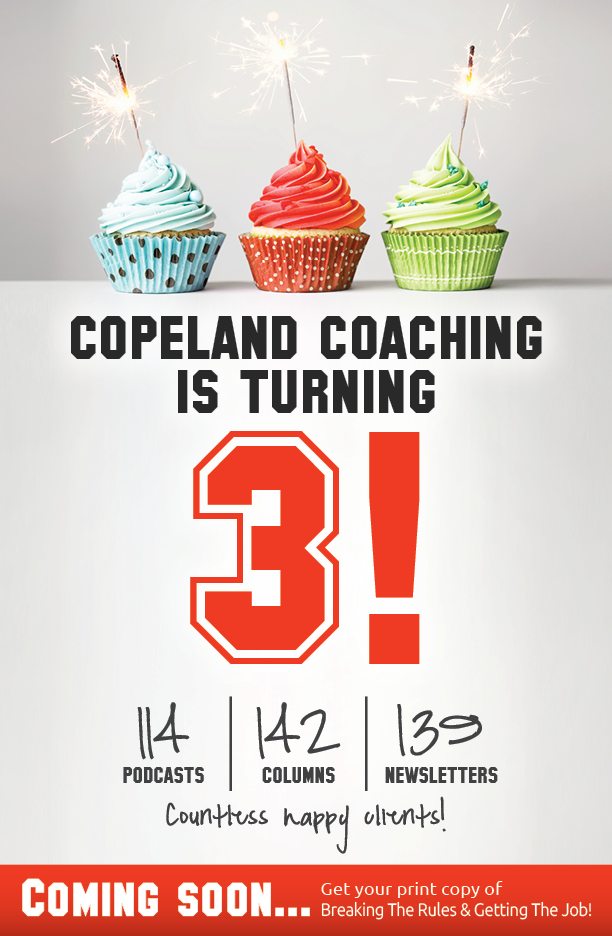 January 22, 2014 | Posted in Career Coaching | By Angela Copeland
Thanks so much to everyone who has been voting for me & Copeland Coaching in the FedEx Small Business Grant Contest.  So far, things are going well, but I need your help to stay in the competition.
The prize is $25K.  Voting is daily.  It's fast, and just takes one click.
Help me help others in the community find better, more fulfilling careers. Vote for Copeland Coaching in the FedEx Small Business Grant Contest.
Thanks for your vote!

Vote here: bit.ly/CopelandCoaching