January 24, 2017 | Posted in Advice, Personal Brand, Podcast, Relocation, Working Abroad | By Angela Copeland
Episode 120 is live! This week, we talk with Jenny Hargrave in Guildford, United Kingdom.
With over 15 years of experience, Jenny helps companies attract and retain sought-after talent in competitive sectors through her executive search firm. She also assists job seekers by helping them to develop a strong personal brand through their CV, professional profile, and face-to-fact interviews at her firm InterviewFit.
On today's episode, Jenny shares her tips on how to build your personal brand, and how to prepare for a successful Skype interview. She also helps us to understand the concept of a 'personal statement,' and gives us tips for how to relocate from the U.S. to Europe for work.
Listen and learn more! You can play the podcast here, or download it on iTunes or Stitcher.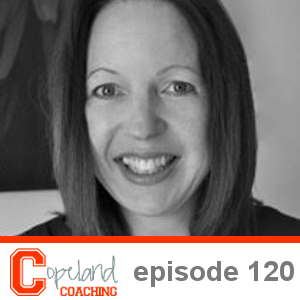 To learn more about Jenny and her company InterviewFit, check out her website at http://www.interviewfit.co.uk/.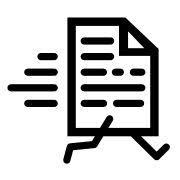 Thanks to everyone for listening! And, thank you to those who sent me questions. You can send your questions to Angela@CopelandCoaching.com. You can also send me questions via Twitter. I'm @CopelandCoach. And, on Facebook, I am Copeland Coaching. Don't forget to help me out. Subscribe on iTunes and leave me a review!
August 31, 2016 | Posted in Career Corner Column, Media, Personal Brand | By Angela Copeland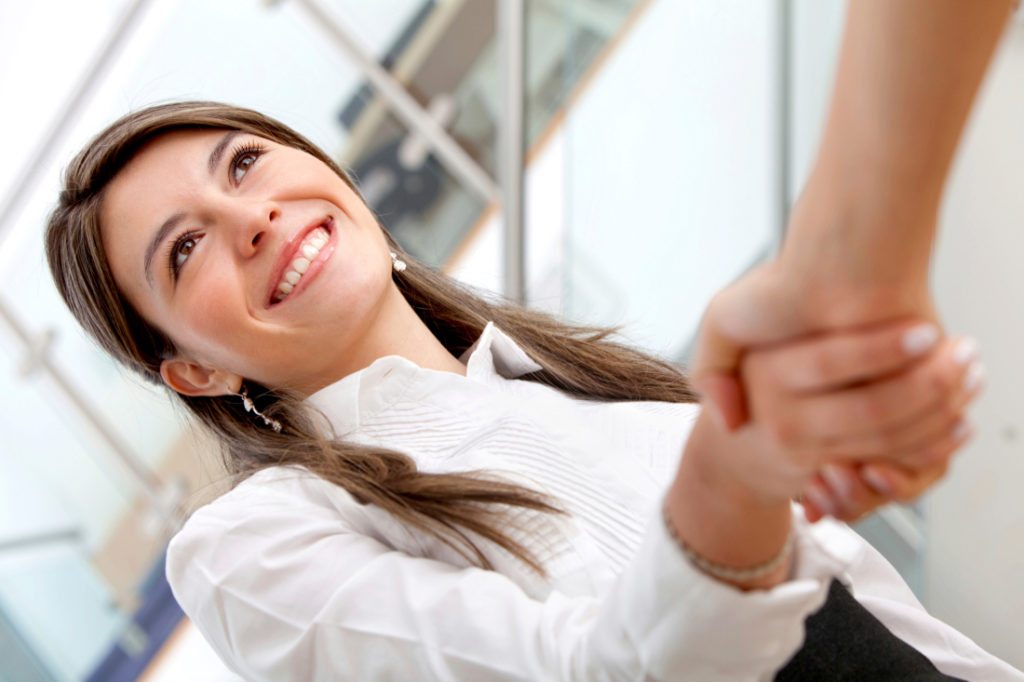 Recent events have brought this very basic idea back to the surface. Honesty should be a critical part of each of our professional and personal brands. Building and maintaining trusting relationships is such an important piece of a successful career.
News coverage from the Olympics was dominated by the actions of a few swimmers. And, those actions have nothing to do with the years they've each spent training in the swimming pool. Many of the news reports are conflicting. What really happened or how bad things were is unclear. But, what is clear is that the swimmers were not completely honest when they spoke to officials, their families, and the media. Regardless of how bad their actions were, their characters are now being scrutinized in detail. Their lives will be forever changed, both personally and financially, by something that may have seemed inconsequential in the moment.
In a similar regard, we can often be on autopilot at work. We're trying to make it through the day. We have more on our plates than we can possibly manage and we're working to check everything off the list. At times, honesty, ethics, and doing the right thing can take a back seat to getting things done quickly.
In fact, a 2002 University of Massachusetts study performed by Robert Feldman found that sixty percent of people lie at least once during a ten minute conversation. It said that "most people lie in everyday conversation when they are trying to appear likable and competent."
Although the number seems high, this reasoning makes sense. Someone may initially tell a small lie to make themselves look better. But, if caught, a lie can truly impact how we see that person going forward. We may question everything that person has told us before, and whether or not they will tell the truth in the future.
In an interview, telling a lie can cost you the job. If there's something inaccurate on your resume or in other information you've shared along the way and it's discovered, you won't receive a job offer. If you're fortunate enough to make it through the hiring process and then the lie is discovered, it could be grounds for termination.
With this said, accidents do happen. There are times when we're trying our best to be honest and something we've communicated is inaccurate. When this happens, the best answer is to be straightforward with the truth. Dancing around the issue only sets you up to look like you were being dishonest all along. Apologize to anyone who may have been hurt, take corrective steps, and try to move on quickly.
It's better to build a reputation as someone who's a little too honest than someone who isn't quite honest enough. Honesty will allow you to grow professional relationships that will last for years to come.
Warren Buffet said it best. "It takes twenty years to build a reputation and five minutes to ruin it. If you think about that, you'll do things differently."
Angela Copeland is CEO and founder of Copeland Coaching and can be reached at CopelandCoaching.com or on Twitter at @CopelandCoach.
July 27, 2016 | Posted in Advice, Career Corner Column, Personal Brand, Religion | By Angela Copeland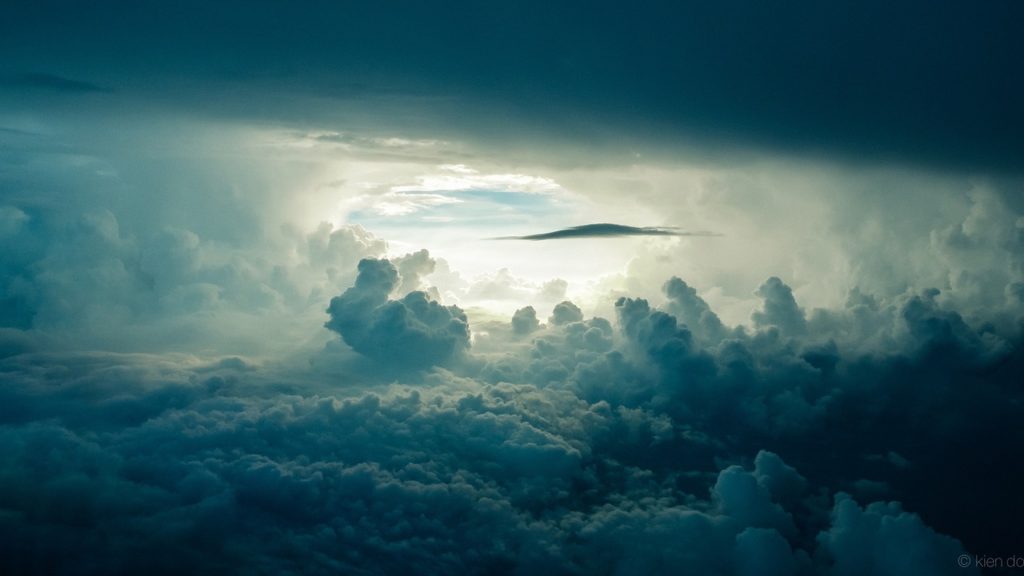 A reader contacted me today with an important question for consideration. She asked when it was appropriate to wear clothing, jewelry, or other items associated with her religion to an interview or to work. Her concern was about being judged in the office for her religious affiliation.
As you can imagine, this is a very tricky and personal question. I will share my thoughts with you, but at the end of the day, it's a very individual choice.
I often think of a job interview much like a dinner party. At a dinner party, you meet many new people who may have different viewpoints than you. Conversations tend to be high level, centered on pleasant topics, such as the weather. Etiquette experts say that the potentially taboo topics to avoid include politics, religion, and money. These hold true in an interview as well.
Unfortunately, when it comes to getting hired, studies show that managers aren't free of biases. Those biases can influence who's landing the job offer. Details as minor as hair and makeup can influence the interviewer's impression of a candidate. Even a candidate's height can make a difference.
Religion however is more personal, and much more important, than hair, makeup, or height. It can be a large part of one's identity. In today's climate, sharing your religious viewpoints with others can cause them to judge you, either positively or negatively. When they judge you negatively, it can potentially hurt your chances of getting hired.
A great organization to share your religious views with is one whose perspective aligns well to yours. For example, some private universities, non-profits, and corporations have a foundation that is based on specific beliefs.
A vast majority of organizations however are not based upon these views. Their employees are made up of people from around the U.S. and the world, who have a host of different affiliations. When interviewing at an organization like this, it's important to be aware of the choice you decide to make.
If you want to minimize the likelihood that someone may unfairly judge you, think of all of the places you may send out cues to others about your views. Check the volunteer opportunities on your resume. Look at the organizations you follow on LinkedIn. Check your Facebook privacy settings. And, consider the pieces of your interview outfit that may signal an interviewer.
As I mentioned in the beginning of the column, this is a personal choice. I'm not here to influence you in one direction or another, or to discourage you from holding true to your beliefs. But, it is wise to consider the positive and negative implications of your decision – and to make it consciously based upon what you feel most comfortable with.
After you've landed a job, you have a new choice to make – whether or not you want to share your views with your new coworkers. While it's important to be yourself, remember that your story is one to be earned over time through trust.
Angela Copeland is CEO and founder of Copeland Coaching and can be reached at CopelandCoaching.com or on Twitter at @CopelandCoach.
May 18, 2015 | Posted in Advice, Newsletter, Personal Brand | By Angela Copeland
One of the questions I'm asked over and over again is, "What should I wear?" What should I wear to an interview? What should I wear to work? When should I dress up or down?
The answer to this question can be tricky. When I started my career in engineering, I wore a golf shirt, khaki pants, and steel-toed boots. As a project manager, I wore business casual most days. As a member of corporate management, I often wore a suit.
In a way, what you wear to work is as much a costume as anything else. It's what you put on to be taken seriously each day. It's what allows you to fit into your environment.
On one hand, you want to be yourself. On the other, your number one goal at work isn't to make friends. It's to get things done.
And, unfortunately, people judge you for what you wear. So, what should you wear?
When it comes to interviews, a good rule of thumb is to find someone on the inside to quietly ask in advance. If you're interviewing at a corporation or traditional business, a suit is often the correct choice. Stick with neutral colors in your suit, your shoes, and your makeup.
But, if you're interviewing at an advertising agency or a start-up, the full suit look could really turn folks off. Consider something slightly less formal, and with creative accents. Add a little more color than you would at a corporation to show creativity is part of your brand.
When it comes to day to day wear, it's often best to take hints from those around you. In a creative environment, you will want your style to look more up to date. Similar to when you were interviewing, you'll want to add in more color, more creativity, and more of your personal brand.
But, if you work at a corporate, beware. It may seem fun to stand out initiatlly. You may be known as the one with the interesting hair, crazy shoes, or big tattoos. But, it's likely in a corporate environment that's all you'll ever be. That person with the unusual look. It's less likely you'll be considered for promotions or management roles if you don't fit into the corporate culture.
It's sad, but true.
Now, I'm not trying to tell you not to be yourself. If you have no career aspirations of moving up, by all means, wear what you feel the most at home in.
But, if you plan to move ahead, you need to consider your wardrobe carefully. Selecting the wrong "personal brand" for your environment can sideline you in a way you never expect, and may never know for sure. It's rare that someone will be truly honest with you if your style is causing you to be overlooked.
Again, I'm not encouraging you to not be yourself. But, consider your environment and think of your goals. Remember you're at work to make a living, not to make friends. Friends are a great bonus, but you also need to stay focused on your goals. And, sometimes, especially in corporate, part of reaching that goal is being able to fit in along the way.
If you do have a strong personal identity that clashes with your work, remember that you can always wear your favorite clothes at home, outside of the office.
I hope these tips have helped you. Visit CopelandCoaching.com to find more tips to improve your job search. If I can be of assistance to you, don't hesitate to reach out to me here.
Also, be sure to subscribe to my Copeland Coaching Podcast on iTunes and Stitcher where I discuss career advice every Tuesday! If you've already heard the podcast and enjoy it, please consider leaving a review in iTunes or Stitcher.
Happy hunting!
Angela Copeland
April 1, 2014 | Posted in Media, Personal Brand | By Angela Copeland
My latest Memphis Daily News column is out, "Cleaning Off the Cobwebs." In it, I discuss proactively cleaning up your personal brand.
When new jobseekers start their search for the perfect opportunity, they're often met with one of two concerns. Either "I'm too old" or "I'm too young." Those who are older feel their experience will be overlooked because they have too many gray hairs. Those who are young feel their lack of experience will trump their abilities.
Whether you're young or old, you're in a similar situation. Ironically, many interviewers aren't great at guessing your age. They use cues and information you provide. You heard that right. They often guess your age based on your own actions. The question then becomes, "What can I do to change this perception?"
To read the entire article and get tips on spring cleaning your personal brand, visit the Memphis Daily News site here.