April 24, 2017 | Posted in Advice, Cover Letter Writing, Media, Podcast, Resume Writing | By Angela Copeland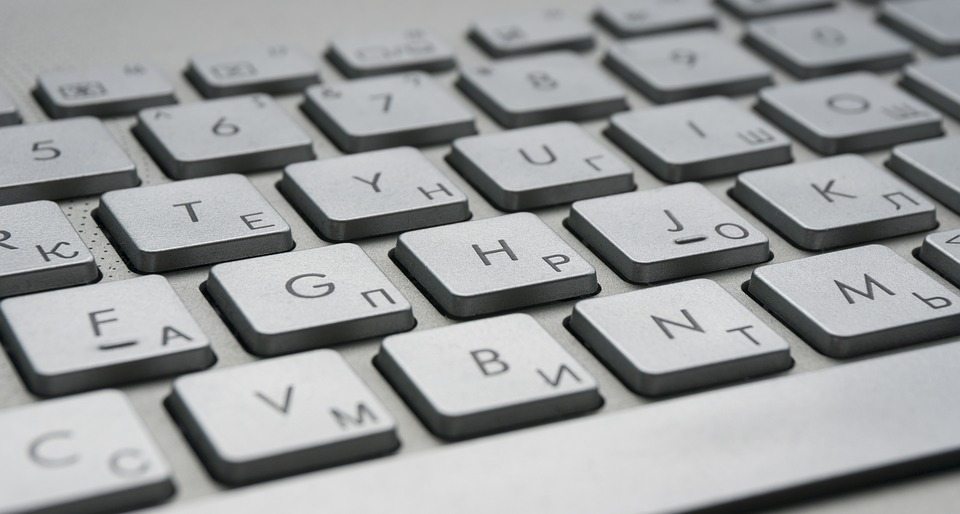 Today, I want to share with you a column I wrote in 2015 for my Career Corner Column. It's been two years since it was first published, but the message still holds true today. I hope you'll enjoy it!
There's something you may be doing every day that's making you look old. And you probably have no idea what it is. It's not your clothes, your hairstyle or the AOL email address you're using (although those aren't helping either).
What you're doing is subtle, and worst of all, it's what you were taught in school. How could someone teach you to do something incorrectly? Times have changed, possibly without you.
Before I get on a high horse, let me share – I learned this lesson the hard way. I want to keep you from learning it the hard way too. Because it's possible nobody else will point it out to you. They'll just talk about you when you're not around or wonder to themselves about your intelligence.
This sounds like a big deal, doesn't it?
This is how I learned my lesson the hard way. When I wrote my book, Breaking The Rules & Getting The Job, I used an editor who read the draft pages in detail. When she finished, I asked for feedback on my writing style. She said something I never expected to hear. "The one thing you need to stop doing is using two spaces after your periods."
Wait, what? Nothing about my writing style? Two periods instead of one? But, teachers in school drilled two spaces into my head. "This must be a minor creative difference," I thought. I left the e-book with double spaces and never looked back.
About six months later, I met with another group of editors who review my newspaper column. I asked the same question.
One editor cringed. He said, "Your writing style is good. But, there's one thing that would be great if you could stop doing. You use two periods at the ends of your sentences. We always delete them."
This stopped me in my tracks. How in the world was this a thing? How was it a big deal? How was it a pet peeve of writers? Where did I go wrong?
From the best I can gather, using two spaces was taught for years in school. At some point, the standard changed and one space became the norm. Unless you write for a living, you probably weren't told about the change.
Simply put – your two spaces are dating you. I suspect you're like me and don't know. Anytime I tell a client about this standard, they're always surprised.
Recently, I read an article that began, "Can I let you in on a secret? Typing two spaces after a period is totally, completely, utterly, and inarguably wrong." The author goes on to say, "What galls me about two-spacers is…"
What I'm getting at is one space versus two spaces is apparently a controversial issue. And, we're all being judged. If you're out there applying for jobs, take my advice: Switch to one space. Don't overthink it. Just do it. After some practice, it will become more natural. And you'll look that much better, and younger, in job interviews.
I hope these tips have helped you. Visit CopelandCoaching.com to find more tips to improve your job search. If I can be of assistance to you, don't hesitate to reach out to me here.
Also, be sure to subscribe to my Copeland Coaching Podcast on
iTunes
or
Stitcher
where I discuss career advice every Tuesday! If you've already heard the podcast and enjoy it, please consider leaving a review in
iTunes
or
Stitcher
.
Angela Copeland
@CopelandCoach
March 8, 2017 | Posted in Advice, Career Corner Column, Networking, Resume Writing | By Angela Copeland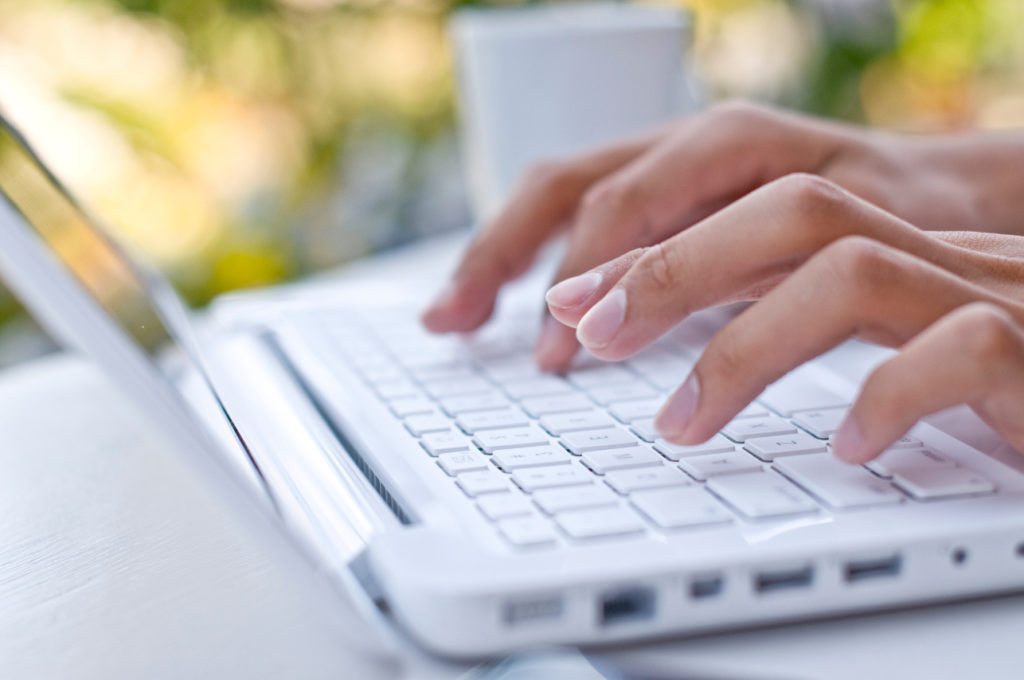 Whenever I meet with a new job seeker, I always ask the same question. "Where are you getting stuck in your search?" It sounds like a simple question, but it can shed quite a bit of light into what's going on.
One of the top struggles is having a resume that isn't well put together. Very often, the job seeker wonders what about their resume the hiring manager didn't like. They spend hours combing over the details, refining each word, trying to craft the perfect resume.
The way the job seeker presents themselves to a hiring manager on their resume does have a big impact on their results. First impressions really are important. For example, a typo in a resume can cause a hiring manager to automatically throw out a resume. The resume is a valid concern that really can impact job search results.
Although I believe this wholeheartedly, I reflect back on a friend. No kidding – he has a six-page resume. Have you ever heard of that being a good idea? On a number of occasions, I've volunteered to help him rewrite his resume.
But, can you guess what happens? Yep. Every time I start to reconstruct his resume, he lands a new job. And, not just any old job – he lands a great job, at a great company. It's happened so many times that I finally gave up on the long resume.
So, why is it that someone with a six-page resume isn't getting stuck in their job search? It's a great question, and it isn't as straightforward as it may seem. First, my friend has developed a specialized skillset. He's focused on being the best at one particular thing. So, when a hiring manager is in need of this particular skill, he's someone they think of.
But, what he's also done that's just as important, if not more so – he's always working to build and grow his personal professional network.
He takes the time to get to know the people he works with. In fact, I first met him at work, many years ago.
He spends time with colleagues. He meets their families. And, he flies around the world when they get married, just because he cares about them. On top of doing a good job at work, he does a great job outside of work, and people remember that.
Most of all, he doesn't rely on the internet to find his next job. He's built up his contacts over the years. If he wants to find something new, he will reach out to the people he knows in the industry. They know him. They trust him. And, they want him to work for them.
What's he's doing is that he's playing a different game than everyone else. He's taken his job search offline. It's a people game, rather than an internet game. Instead of optimizing his resume, he's optimizing his professional network. And, it's working!
Now, if only I could get my hands on that resume…
Angela Copeland is CEO and founder of Copeland Coaching and can be reached at CopelandCoaching.com or on Twitter at @CopelandCoach.
January 9, 2017 | Posted in Advice, Newsletter, Resume Writing | By Angela Copeland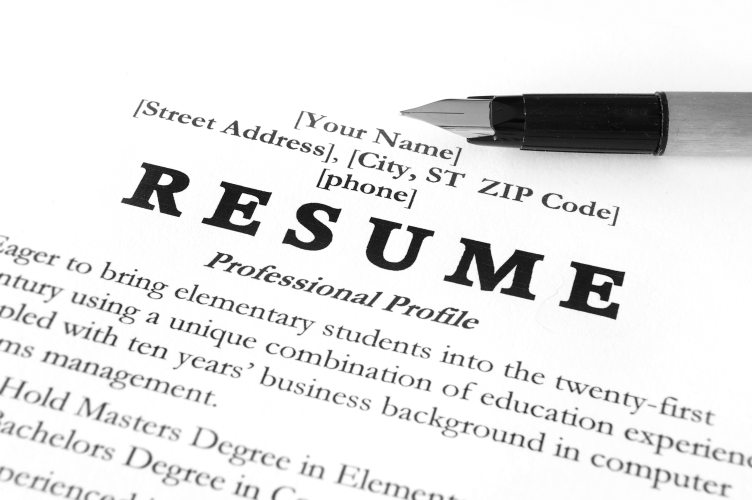 2017 is set to be a great year. So, let's start off with a great resume to get us at the front of the job search line. Polishing up your resume is like polishing up your best shoes. First impressions are everything!
Here are a few dos and don'ts to get you started:
DO
Keep your resume up to date. You never want to be caught off-guard when a potential employer asks you for a resume. Besides, keeping your resume up to date prevents you from having to think back to what you did years ago.
Include details of your past work experience. Add in quantifiable information that will help an employer to really understand what you did. Here are a few things you can include: How many people you managed, how large your budget was, how many sales you generated, how many clients you had, how much you improved performance, how often you completed a particular task. You get the idea. There are lots of things you can quantify.
Include your educational information, including courses you may have taken after college or graduate school. Employers want to know who you are, and this is another way to show them.
Do include the work you're doing outside of work. Do you run a side consulting business? Have you been volunteering at a local non-profit?
DON'T
Don't include your graduation year if you have any concerns about it. You may not want an employer to know your age – whether you are young or old. You also may not want to have to explain why it took ten years to finish undergraduate school due to a family issue of some kind. You don't have to include your graduation year.
Don't include your GPA. Unless you are right out of college and applying for a highly technical job (like engineering), employers rarely care about this. The more senior you are in your career, the odder your GPA looks in your resume.
Don't leave typos. I know – you aren't applying to a spelling bee. But, this is the thing. Many employers (MANY) say that they will toss your resume in the trash (yes, in the trash) when they find a typo. I know it's dramatic and completely nit-picky, but let's just play the game by the rules we're dealt. Run spell check. Ask your most detailed oriented friend to comb through it for you. Don't leave any stone unturned here.
Don't include unneeded information. You don't need to include your reference list, or even that references are available upon request. And, almost always, you don't need to include your high school or information dating back to high school (unless you're right out of college and have something significant to show).
Don't include information about controversial views. I know you love your place of worship. I know you feel passionate about your political views. Everyone does, and I totally respect that. But, unless you are applying to a company that specifically aligns to your views, you may be judged negatively for including yours. This is a personal decision, but most people want to be judged on their professional merits when applying for a job – not their personal views.
Don't wait! Start updating your resume now. And, once you have it in a spot you like, save it as a PDF and send it to yourself in an e-mail. That way, if you're ever out and about and someone says, "I'd love to get a copy of your resume!" (this does happen), you'll be prepared. You can say, "Sure, I can do that right now! What's your email address?" I can personally attest to this: having a resume on the spot can work wonders.
I hope these tips have helped you. Visit CopelandCoaching.com to find more tips to improve your job search. If I can be of assistance to you, don't hesitate to reach out to me here.
Also, be sure to subscribe to my Copeland Coaching Podcast on
iTunes
or
Stitcher
where I discuss career advice every Tuesday! If you've already heard the podcast and enjoy it, please consider leaving a review in
iTunes
or
Stitcher
.
Angela Copeland
@CopelandCoach
October 5, 2016 | Posted in Career Corner Column, Media, Resume Writing | By Angela Copeland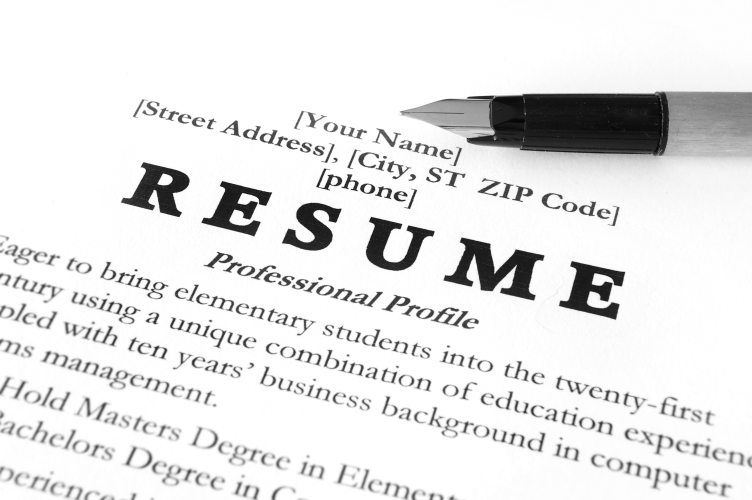 One of the hardest parts of looking for a job isn't the looking part. It's what happens during preparation. In particular, writing a great resume can be an incredibly stressful feat.
Imagine this. You're asked to put an entire summary of your life down on paper. But, it must fit on one or two pages, or it won't be read. It must be 100% accurate, or you could be fired by your future employer. It must tell the story of every career victory, or no one will take you seriously. It must not make you look too old, or too young, or you could be perceived as incompetent. Oh, and it should be up to date – always. You never know when someone might ask for it.
For these reasons, it's often easier to help someone else with their resume than to begin to revise your own. But, when you do begin, there are a few important things to keep in mind.
First, remember that there's no one way to write a resume. Every person has their own opinion of how resumes should look, so it's unlikely everyone will love yours. Find a layout you like, and solicit friends for feedback. If each person is giving you the same feedback, listen. If nine out of ten people love your resume and number ten doesn't, listen to the first nine.
Think of your resume like a Google search results page. When you're searching for something on Google, you only read down just far enough to get what you need. Hiring managers are the same way. They'll scan down your resume and will stop at some point when they feel like they know enough about you. Be sure the most important things are listed first.
Work to minimize distractions. If you're concerned about your age, remove your college graduation year. Consider dropping off your early jobs that no longer apply. Use an up to date e-mail address by staying away from AOL and Comcast emails. If you're applying at an organization that is not affiliated with a particular religion or political group, consider reducing indirect references about faith or political party.
Don't be shy. Give yourself credit for everything you've achieved. And, use numbers to quantify your results. For example, a military veteran may have something on their resume about how they managed a team. But, if you ask them how big the team was, you'll learn they were managing 300 people. To the veteran, this seems completely normal. To an outsider, not only is this not normal, but it's incredibly impressive. Quantifying your results helps someone in another industry or job function to understand what you really did.
And, most of all, avoid grammatical errors. This is a tough one, as there is so much of your life packed onto those few pages. It seems like a tiny mistake shouldn't matter very much. But, you'd be surprised at just how often a hiring manager will toss a resume in the garbage over an incorrect verb tense, or a random word in the wrong place. Even when writing isn't part of your job, you're judged on it. Run your resume through spell check, read it out loud to yourself, and ask a grammar buff friend to take a look.
As painful as putting together a resume is, the good news is that it's part of the preparation process. It's done ahead of time. And, you can get help along the way. There's no reason your resume should do anything other than add to the case that you're the perfect candidate for the job.
Angela Copeland is CEO and founder of Copeland Coaching and can be reached at CopelandCoaching.com or on Twitter at @CopelandCoach.
July 11, 2016 | Posted in Advice, Newsletter, Resume Writing | By Angela Copeland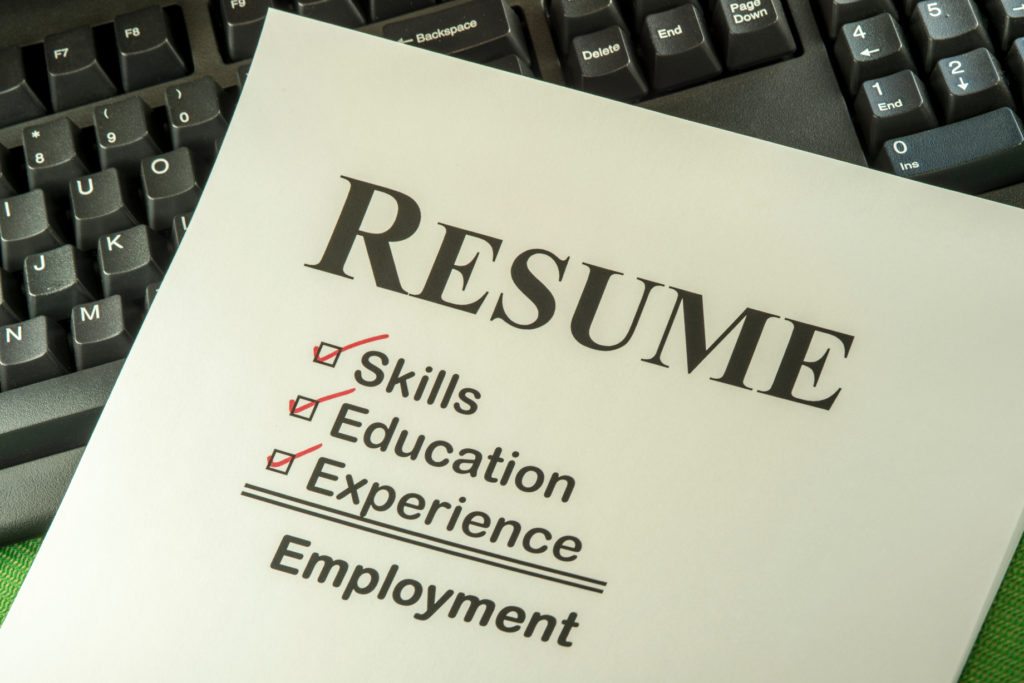 Having a great resume is an important part of the job search process. But, it can go wrong quickly if you're not careful. Below are a few tips to help you spruce up your resume today.
Use just your first and last names only. And, use the first name you go by on a daily basis. As strange as it sounds, your resume is more likely to get attention with the name "Chris" than with "Christopher." Here are 13 surprising ways your name can have an impact on your success. Quite a few are unfortunate, but they are good to be aware of.
Update your e-mail address. If you have an e-mail address that ends in @aol.com, @comcast.net, or any other e-mail extension from the 90s, it's time to get a new one. Don't worry; you can keep your old e-mail, but take it off your resume. By keeping an AOL e-mail address, you're telling the company right up front that you're behind on technology.
Leave your age out of it. Drop your graduation years off of your resume. If you've been working for many years, consider dropping an old position or two. And, be sure your e-mail address doesn't contain your birth year, your graduation year, or any other year tied to your age.
Include a phone number that's local to the city where you live. It's not unusual to have an area code in a city on the other side of the country. In fact, it makes sense. Why would you change your cell phone number? But, you do want to be sure companies realize when you are in fact local. Rather than paying for a new number, check out Google Voice. They'll give you a local number that redirects to your existing cell phone. It's free and easy to use!
Leave off your GPA. If you are more than a few years out of college, it is rarely appropriate to include your GPA or other test scores on your resume. Unless you're in a very specific field where this is the norm, nix these details from your resume.
Include results. Don't just tell them you're a great salesperson. Share your sales numbers. Include the percentage that you beat your goals by last year. Show the incremental revenue you generated. Stating your results in terms of numbers allows someone outside your company to truly understand the scope of your role.
Look for typos. One of the quickest ways to lose a job opportunity is to have misspellings in your resume. Here are a few of the most common misspelled words.
Check your formatting. It's very important that your resume is easy to read. Mismatched formatting can make it impossible for the reader to understand your resume. Check to be sure every job is formatted in the same way. Every piece of educational history should be formatted the same way, etc.
Save your resume as a PDF. It sounds weird, I know. But, when you e-mail your Microsoft Word resume to someone else, there's a 50-50 chance it will look the same on their screen as it does for you. Worst case, your two page resume is four or five pages, with big font. The simple step of saving as a PDF ensures that your resume will look the same for them as it does for you.
As a friend to proofread your resume. Pick someone who works in a different industry than you. You'd be surprised at just how many things you'll include are specific to your industry. If your friend is confused, a recruiter will be too. Take the time to do this step and your resume will be easier to read for more people.
A resume is a critical piece of your job search. In addition to these ten tips, my eleventh tip is: do your resume yourself. Stay away from a resume writer who doesn't know your work history. As annoying as it is, there's value in you working through your own resume improvements. On top of ensuring everything is accurate, you will have the opportunity to think through your personal brand. If you do need help, reach out to a career coach (like me) who can work WITH YOU to make the improvements to your resume.
I hope these tips have helped you. Visit CopelandCoaching.com to find more tips to improve your job search. If I can be of assistance to you, don't hesitate to reach out to me here.
Also, be sure to subscribe to my Copeland Coaching Podcast on iTunes or Stitcher where I discuss career advice every Tuesday! If you've already heard the podcast and enjoy it, please consider leaving a review in iTunes or Stitcher.
Angela Copeland
@CopelandCoach