February 13, 2017 | Posted in Informational Interviewing, Interviewing, Job Posting, Newsletter | By Angela Copeland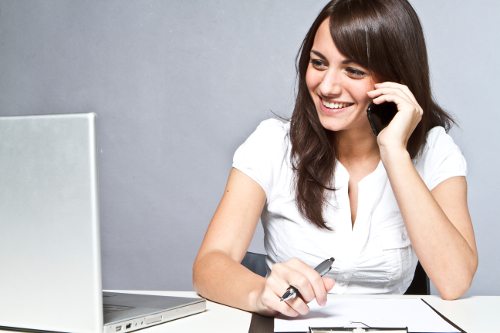 You know the drill. "If you're interested in a job, apply on our website. If you're a good fit, we'll call you." That's what the company's telling us anyway.
So, what's wrong with this approach? And, what should we really be doing?
This is a great question. The first thing that's "wrong" is that applying online almost never works – really. There's a good chance the applicant tracking system (the online website) the company uses doesn't work. It's not the company's fault. They're probably relying on a third party product they purchased to help them to manage their hiring process. But, when you put your resume into one of these systems, there's a pretty slim chance that it will make it to the hiring manager. And, even if it does, there's a smaller chance the hiring manager will select you.
Why is that? Well, when a hiring manager is hiring, they try to think of someone they already know. Or, they may ask around to find a friend-of-a-friend. They're definitely not going to look at online applications first.
So, if you don't know the hiring manager already, what can you do? I often advise job seekers to find a way to connect to the hiring manager. Perhaps you reach out to them on LinkedIn. Or, maybe you find their email address and send them a note.
As you can imagine, reaching out to a total stranger can be a scary thought. I often hear questions like, "Won't I scare the hiring manager away?" This is a good question, and in all honestly, it's possible that you might. But, let's consider this.
The hiring manager may never learn your name otherwise.
You could be just who the hiring manager was looking for. And, they may be grateful that you reached out.
The hiring manager may network in the same way. Being a competitive job seeker may be the way they became the boss.
Nobody has ever not been hired because they were too excited about a job.
What do you really have to lose?
So, let's look at it this way. What's the worst thing that could happen? The worst thing that could happen is…. Wait for it…. Your email is ignored.
Yep. Almost always, the worst case scenario is that the hiring manager ignores you. Is it because you "scared" them away? Probably not. It's more likely that:
They were busy.
They misplaced your email and forgot to respond.
They gave your application to HR, and asked them to add you to the list for consideration (but never emailed you to tell you).
You weren't a good fit for the role.
Picture this: You're a perfect fit for a job. You are so excited that after you apply, you reach out to the hiring manager directly via email. You send a killer cover letter about how excited you are about the role, and you attach your resume.
In this example, what are the chances that the hiring manager responds by thinking, "Man, that person is the perfect fit. I mean, their resume is just what we were looking for. And, they're super excited about the job. And, they're proactive too. But, no. Let's not interview them. It's totally weird that they sent me an email. I'm sure we can find another equally qualified candidate in the stack of applications from the internet."
I'm exaggerating, but you get the idea. The chances that this occurs is slim.
So, get your courage together and test out contacting the hiring manager directly. You'll show that you're excited, qualified, and proactive – all great qualities to have when you're interviewing for a job.
I hope these tips have helped you. Visit CopelandCoaching.com to find more tips to improve your job search. If I can be of assistance to you, don't hesitate to reach out to me here.
Also, be sure to subscribe to my Copeland Coaching Podcast on
iTunes
or
Stitcher
where I discuss career advice every Tuesday! If you've already heard the podcast and enjoy it, please consider leaving a review in
iTunes
or
Stitcher
.
Angela Copeland
@CopelandCoach
October 19, 2016 | Posted in Advice, Career Corner Column, Informational Interviewing, Media, Networking | By Angela Copeland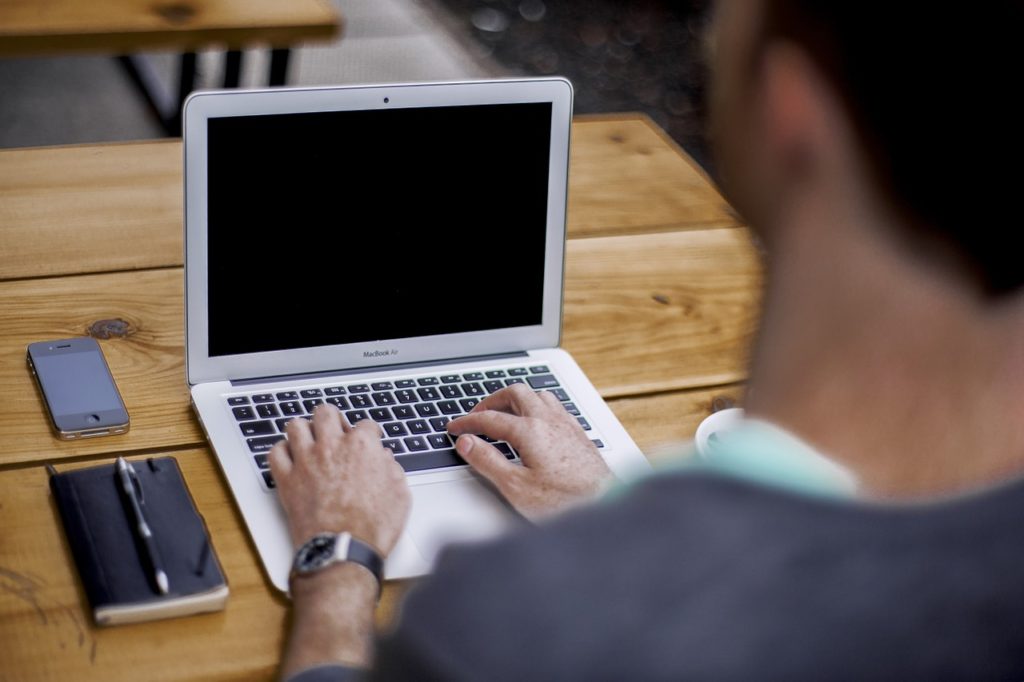 Inevitably when I meet a job seeker, I ask a question that makes them pretty uncomfortable. Most of the time, the question is along the lines of, "Why don't you send that hiring manager an email on LinkedIn?"
The person has very often found a job posting for their perfect job at a great company. But, they don't have any connections at the company. So, I will suggest that they introduce themselves to the hiring manager – via LinkedIn or in an e-mail.
The most common objection is that the job seeker doesn't want to bother the hiring manager. They feel that contacting the hiring manager directly would be breaking the rules. It would be going around the online system the company has designed. On top of that, they assume they'd be a bother to the hiring manager.
The thing to remember is this. It's a great idea to apply online. But, online application systems aren't perfect and there's a chance your resume will never be seen by human eyes if you only apply online. In all likelihood, the hiring manager knows this. If you're a qualified candidate, they will be more than happy to hear from you. They're probably dying to find the right candidate to fill their opening.
On top of that, most hiring managers are themselves networkers. The higher you go up the food chain at most companies, the more your own networking abilities help to promote you. So, there's a good chance that the hiring manager you email has done the very same thing before too.
And, the risk is pretty small. In a worst case scenario, the hiring manager will ignore your message. The chance that they will send you an angry response is very low. And, if you don't contact them via e-mail, they may never know you exist in the first place.
You may be reading this and wondering how in the world you would find the name of the hiring manager if you don't know them already. It can be tricky, but it's often more possible than you think.
I'll give you an example. Years ago, I was searching for a job when I came across a perfect digital marketing opportunity at a large company. I didn't know anyone there, so I used LinkedIn to research who the hiring manager might be. I looked at the company's page on LinkedIn. Then, I looked at all of the employees who worked there. I scanned each employee's title until I found the vice president of digital marketing. I used LinkedIn to send him a message asking for a networking lunch, and the rest is history. Granted – I didn't get hired right away, but after the company got to know me, my email paid off and I got the job.
The next time you're hesitant to break the rules, ask yourself why. What's the worst that will happen? And, if the worst isn't too terrible, bend them a bit. It just might pay off.
Angela Copeland is CEO and founder of Copeland Coaching and can be reached at CopelandCoaching.com or on Twitter at @CopelandCoach.
August 30, 2016 | Posted in Advice, Informational Interviewing, Podcast | By Angela Copeland
Episode 112 is live! This week, we talk with Mac Prichard in Portland, OR.
Mac is the Founder and Publisher of Mac's List. Mac's List is an online community that connects more than 80,000 passionate, creative professionals a month to meaningful and creative work and careers. He also hosts career podcast Find Your Dream Job, a podcast for professionals who are looking for new work, meaningful employment, and an opportunity to make a difference in life.
On today's episode, Mac shares his secrets to hacking the hidden job market, to mastering informational interviews, and how long your job search should really take.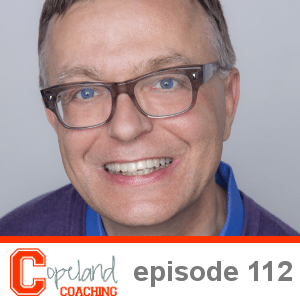 Listen and learn more! You can play the podcast here, or download it on iTunes or Stitcher.
To learn more about Mac's List and the Find Your Dream Job Podcast, visit Macslist.org.
Thanks to everyone for listening! if you have questions, you can e-mail me at Angela(at)CopelandCoaching(dot)com. If you've enjoyed the program today, please be sure to subscribe on iTunes and leave me a review!
July 22, 2014 | Posted in Advice, Change, Informational Interviewing, Interviewing, Podcast | By Angela Copeland
Episode 9 of the Copeland Coaching Podcast is live! I'm so excited to share this great episode with you!
This week we talk with Julianne Watt, Project Coordinator at RedRover Sales and Marketing. Julianne shares her secrets to changing career fields, and how to find your perfect next job.
Listen and learn more! (You can play the podcast below, and you can also download it on iTunes.)
If you're not familiar with RedRover Sales & Marketing already, it's an advertising agency that integrates sales training and coaching with marketing and public relations, combining traditional and guerrilla strategies.

December 2, 2013 | Posted in Advice, Informational Interviewing, Networking, Newsletter | By Angela Copeland
About 90% of the candidates I work with have not heard of informational interviewing. Of those who have heard of it, I've almost never come across anyone who's tried it. Here's what it is, and why it's important in your job search.
Informational interviewing is defined as "a meeting in which a job seeker asks for career and industry advice rather than employment." It's an opportunity to sit down with someone who currently works in the field, or (even better) the company that you're interested to work for in the future. It gives you the chance to learn more about the career path that you're interested in. Its awesomeness as a networking opportunity should not be understated either.
Setting up an informational interview isn't hard. If you know the person you'd like to talk to, simply give them a call or e-mail them with your request. If you don't know them yet, ask a friend to introduce you or reach out via e-mail or LinkedIn. Explain that you're trying to learn more about their industry, and they seem like a great person to learn from. Make it clear that you will only take up a predetermined amount of time. 30 minutes is fairly standard. Offer to take them for coffee or meet via phone at a time that is convenient to them.
The key in getting a meeting is to cater to the other person's schedule. Realize that their time is valuable, and you're getting something you need: information and face time. This is not the time to be rigid in your scheduling. If they only have availability that conflicts with something you had planned, consider reorganizing your own schedule.
When you do land the meeting, be prepared. Come with a list of ten questions that you can pull from as needed. Ask the person about their typical day, about challenges in the industry, and how they broke into the industry.
Do not ask the person if they will hire you. Do not ask how much they make. And certainly, do not ask them to find a job for you. None of these are the purpose of your meeting. You're trying to learn more about the person, and their job. People don't mind sharing about their own job. But, when you start to ask about a job for you, you're really crossing the line and asking for a favor the person didn't sign up for. On the flip side, if they voluntarily tell you about a position they're hiring for, go for it!
I'd like to share a success story with you to demonstrate the power of informational interviewing. I recently set a job seeker, Brittany, up for an informational interview. She is interested in marketing, so I set her up for an informational interview with a friend who works at an advertising agency in Memphis.
What happened next blows me away. Not surprisingly, their meeting was successful. Then, my friend introduced Brittany to the entire advertising agency and gave her a tour of the office. Last, my friend promised to introduce Brittany to her contacts at 8 other organizations. That's right, 8!
Can you imagine how your network might grow if you begin to reach out to professionals in your community this way? They will offer you advice that will be valuable in your search. They also may begin to introduce you to their network, or help you look for a job.
The level of success of an informational interview will be determined both by you, the other person, and honestly, how well you 'click' with them. Know that every informational interview will not turn out as great as Brittany's, but you will gain something valuable from each one.