January 23, 2017 | Posted in Advice, Cover Letter Writing, Newsletter | By Angela Copeland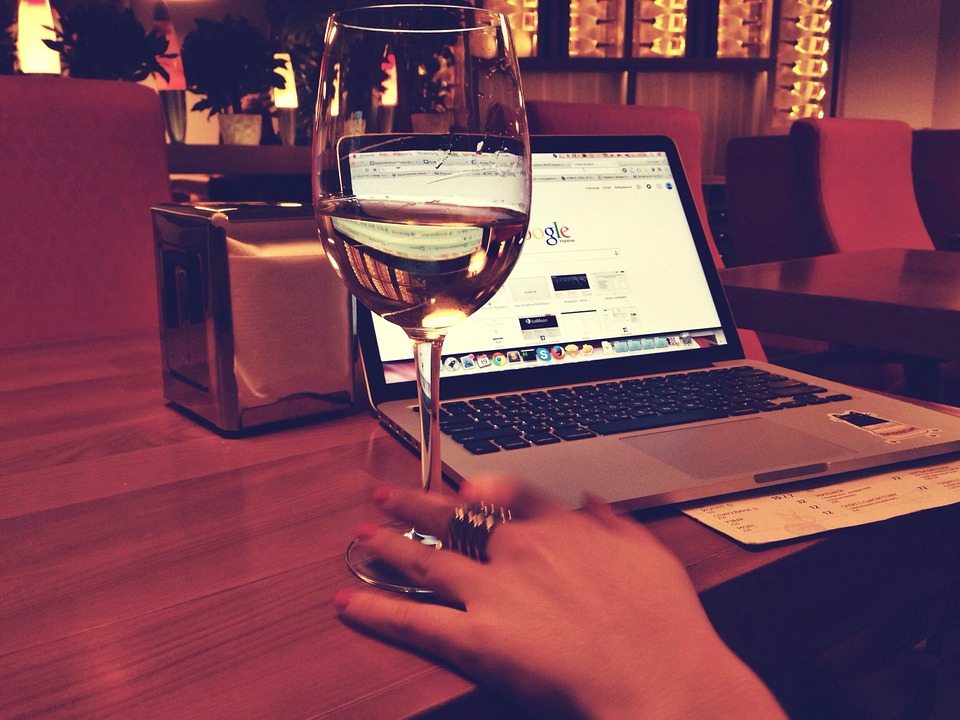 Have you ever heard of "Google stalking"? It's this silly term used to describe researching someone on the internet. You may be surprised to know it, but chances are pretty good that your future boss is going to Google stalk you.
What I mean is this. Even though your boss has your awesome resume with all your qualifications, they want to know more. They want to see if your social media accounts show up, and what you've been posting. They want to know what else there is to know that's not on your resume.
So, rather than wait to see what your future boss finds, do your homework. Research yourself. See what you come up with.
Search for your name with quotes (for example, "Angela Copeland"). Take a look at what comes up, both in the main Google search results, and in Google images.
Hopefully, everything that shows up will be perfect, and you'll be proud of your search results. But, if this isn't the case, you first want to be aware of what's there.
Then, you have to decide if any negative results are directly in your control or not. For example, if your Facebook page shows up with a less than flattering party photo on the front page, you can update your Facebook page. If someone else with your same name has a habit of getting arrested, you may not be able to do anything directly about those search results. But, there's power in just knowing what a future employer may see.
But, also know that you can indirectly impact negative results that appear. Digital marketers call the process of manipulating Google search results "search engine optimization" or SEO. One tactic to pushing down negative results is to generate more positive results. The more those positive results go up, the more negative results will go down.
Great examples of this are social media accounts like Facebook, Twitter, and YouTube. If you're posting regularly on social media, there's a good chance your Facebook page may show up when someone searches for you. And, it could potentially displace a negative result that you don't have control over.
Your personal brand extends far beyond what's listed on your resume. The new "cover letter" (so to speak) is what's showing up within the search results on Google. It's the entire story of you, not just your professional career. Doing a little research of your own will help you to be prepared and put your best foot forward for your future boss.
I hope these tips have helped you. Visit CopelandCoaching.com to find more tips to improve your job search. If I can be of assistance to you, don't hesitate to reach out to me here.
Also, be sure to subscribe to my Copeland Coaching Podcast on
iTunes
or
Stitcher
where I discuss career advice every Tuesday! If you've already heard the podcast and enjoy it, please consider leaving a review in
iTunes
or
Stitcher
.
Angela Copeland
@CopelandCoach
August 11, 2013 | Posted in Cover Letter Writing, Interviewing, Negotiating, Resume Writing | By Angela Copeland
Welcome to Copeland Coaching.  I'm Angela Copeland, and this site is dedicated to helping you find the right job faster.  I've been helping job seekers informally with their search for over 9 years.  After a recent string of requests for help, I decided it was time to officially offer my career coaching services to you.
What makes me a good interview coach? It's simple.  When I was younger, I thought of interviewing as a sport, and I wanted to make the big leagues.  I have years of experience interviewing for (and negotiating offers in) all sorts of positions in various industries and I'm here to share what I've learned with you.
Let me explain. After starting my career in engineering, I wanted a career change.  In addition to engineering interviews, I interviewed jobs in other areas including sales, marketing, and operations.
I have experience interviewing with and working for many different types of organizations, including:
For-profit and non-profit
Small companies and Fortune companies
B2B and B2C companies
Different industries, including automotive, home services, logistics, financial services, and travel
I was once so determined to work for a particular big name clothing company that I snuck onto a rival graduate school campus just to meet their recruiter.  And guess what? It worked. I was invited to the company's headquarters where I met with employees, toured the building, and had lunch with the staff.  On top of that, my graduate program, Pepperdine University, wrote an article on my experience that was mailed to 18,000 alumni.  Talk about exposure!
If you've found yourself feeling stuck, or are just not sure where to start and you want to start getting real results, reach out to me here.  I'm happy to help!  I will help to polish up your resume, develop creative ways to find your next perfect job, and negotiate your best offer ever.
I look forward to hearing from you!
Angela