Featured Job: Director, Digital Content & Engagement @ Under Armour
January 18, 2016 | Posted in:Job Posting | By: Angela Copeland
January 18, 2016 | Posted in:Job Posting
Under Armour designs innovative performance athletic apparel, including footwear and accessories. The company was founded in 1996 by former University of Maryland football player Kevin Plank. Under Armour can now be seen on countless fields and basketball courts, as well as movies such as "Any Given Sunday" and "The Replacements."
The Director of Content & Engagement leads content strategy and development for Under Armour's Connected Fitness platforms. S/he helps to establish the UA Connected Fitness content vision and establish editorial guidelines and process. S/he oversees editorial staff and content partners (internal & external) and establishes proven best practices around editorial process and measurement.
This position is based in San Francisco, CA. To learn more, or to apply online, visit the Under Armour website here.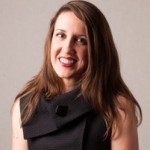 Angela Copeland is Founder and Coach for Copeland Coaching, a great way to jump start your job search. Follow her on Twitter @CopelandCoach for tips on finding the perfect job for you.